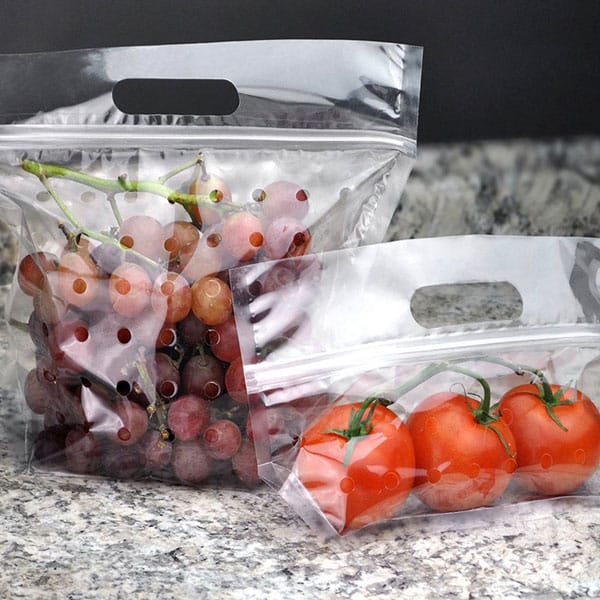 Customized Fruit Vented Produce Bag Size & Printing: 10,000pcs to Start
This is a reusable and durable fruit bag that you can take around with you to sell your fruit.
A fruit vent bag is used to dispose of excess or unwanted fruits by a process called venting.
This process helps prevent odors, pests, and diseases from spreading to other areas of the orchard as well as ensuring that good air circulates around all fruits, which helps them ripen faster.
Fruit Vents are amazing for people who are looking for a quick and easy way to make fresh fruit juices on the go.
A fruit vent bag is a reusable produce bag that you place over your produce to keep it fresh.
The big advantage of these bags is that it allows the consumer to smell the fruit from the inside.
This is especially helpful for fruits like apples, oranges, and bananas. It also has a carrying handle which makes it easy to carry around in case you are selling them on foot.
This bag allows people to conveniently buy your produce without having to worry about potential damage from bruising or ripening too quickly.
A fruit vent bag is a portable bag for fruits and vegetables that allows you to quickly sell your fresh produce to customers.
Conveniently Wash Produce At Home
Vented produce bags have small holes in the bottom that allow water to flow through, making it easier to wash fruits and vegetables without having to remove them from the bag. This feature can save time and effort, as well as reduce water waste. Additionally, using a vented produce bag can help keep your produce fresher for longer by allowing air to circulate and prevent moisture buildup.
Vented produce bags with built-in holes on the bottom
2 Main Types of Vented Produce Bags
Ziplock Vented Produce Bags
Ziplock vented produce bags have been around for over 30 years. They're made of a waterproof material and have a gasket to protect the contents from air. Produce bags are available in many different sizes and colors.
Ziplock vented produce bags are available in different sizes and colors. The size is determined according to the space needed for storing your produce. The design is intended to allow your produce to breathe while keeping it fresh longer than if it was kept in other types of containers such as plastic or paper bags.
There are many advantages of using Ziplock vented produce bag including that they're easy-to-pack, can be easily washed and reused, and they provide an airtight seal so your food doesn't lose its flavor or go bad before you consume it.
Slider Vented Produce Bags
A slider vented bag is a produce bag with an opening at the bottom, which allows air to pass through, instead of letting it build up inside the bag. This helps prevent spoilage and keeps your produce fresher longer by ensuring that oxygen reaches all areas of the storage container.
Produce bags are one of the most popular food storage solutions in the market. We have seen produce bags with different designs and features, such as vented slider produce bags.
Vented slider produce bags are an excellent solution for storing fruits and vegetables. They have a flap on the top that prevents moisture from accumulating inside the bag. This flap also allows air to enter and exit the bag, which keeps your produce fresh for a longer period of time.
Vented slider produce bags are a type of produce bag that has vents in the sides to allow air to flow through and keep produce fresh. They are typically used for fruits and vegetables because they can be stored in them without a lot of space.
5 Applications of Vented Produce Bags
Fruit Vented Produce Bags
Vented fruit bags are used in many households today, but they can also be used in commercial settings such as restaurants, supermarkets, and farms where there is a need for air circulation.
A fruit bag is a product that helps fruits stay fresh for longer and prevents them from getting damaged. It is composed of a tube with a lid on one end and an airtight, open-ended bag with a drawstring at the other. Fruit bags are especially helpful for storage purposes.
A vented grape bag is a type of produce bag that helps grapes retain freshness. Unlike cloth produce bags, this type of bag has a vent in it to encourage oxygen flow.
Vented harvest containers are used to avoid the saturation of fruit, vegetables and other produce by allowing air to slowly enter. This allows the fruit or vegetables to maintain their natural flavor and also helps reduce moisture loss.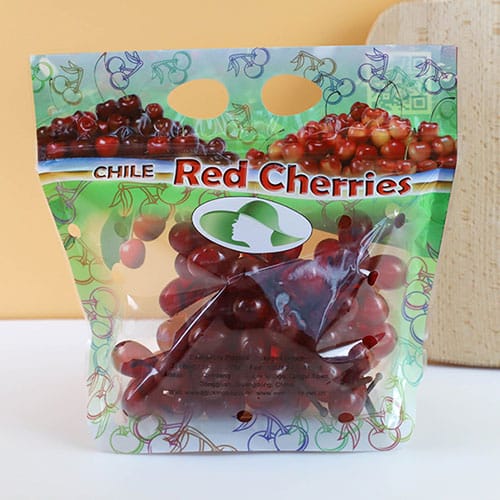 Vented green pepper bags are a simple, but innovative product that allows people to ferment vegetables to create a healthy and delicious dish.
A vented pepper bag allows for the fermentation to take place in a semi-aerobic environment and can be used to preserve a wider range of vegetables than the more traditional methods.
A vented apple bag is a packaging method for apples. It's a green packaging option that allows air to escape from the bag, thereby keeping the inside of the package crisp and fresh.
A vented apple bag is a great way to help make fresh produce more available to people who can't afford fresh produce. It also helps reduce waste and greenhouse gas emissions because apples typically don't last as long when they are left in their traditional packaging.
A vegetable vent bag is a vented bag that allows air to flow into the bag and out of it. Most vegetables are used in the making of soup, stew or stock. To make vegetables last longer, they are placed inside the vegetable vent bag so that they don't become soggy. There is no water inside the bags, so they can be used time and time again.
The purpose of a vegetable vented bag is to allow air to flow into the bags and out of them as in this way vegetables will stay fresh for longer periods of time because water doesn't stay trapped within them as it's evaporated from the body.
Vegetable bags are eco-friendly packaging option for many shops selling produce. They provide a more cost-effective solution than using cardboard boxes, paperboard cartons, or plastic packaging in stores that sell fresh produce.
Triple-100% Quality Control Process
Our first priority is to offer qualified products 100% upto requirement. To achieve the goal, we set up a Triple-100%-Quality-Control-Process. With it, we have been offering fully qualified pouches and bags to the global market.