BRC PACKAGING CERTIFICATE
Ouma, a Flexible packaging manufacturer, is one of the leading manufacturers and suppliers of a wide range of high-quality stand-up pouches, flat pouches, rollstock films, and specializing in flexible packaging solutions. We supply our flexible packaging products to the food and non-food industries.
18 years' designing and manufacturing experiences will assure you qualified products and considerate customer services.
BSCI: BUSINESS SOCIAL COMPLIANCE INITIATIVE
Let us help you develop the package that takes your product to the next level, differentiating your product from the rest. We have experience in helping leading brands convert from rigid packaging to stand-up pouches.
Our packaging engineering team will work one-on-one with you to ensure your stand-up pouches are fully customized for your unique products. Our wide range of pouch converting equipment has produced award-winning pouches, and provides some of the most extensive in-house premade pouch converting capabilities in the industry.
Our first priority is to offer qualified products 100% upto requirement. To achieve the goal, we set up a Triple-100% Quality Contro Process. With it, we have been offering fully qualified pouches and bags to the global market.
IPQC: During production, 3 engineers will keep close eyes on every process, ensuring that the final product 100% fully meets customer requirements!
FQC: When every pouch is done, the well-trained Final QC will conduct 100% FULL-INSPECTION, making sure only qualified items will go to next process.
OQC: Before packing, our Outgoing QC will do another 100% FULL-INSPECTION.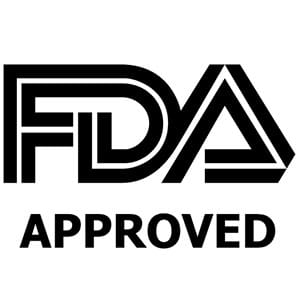 Flexible packaging bags & pouches are only one of the packaging materials. You may need to source and purchase dozens of other packaging materials, packing facilities, or other products for your business.
We believe that you can finally find everything in China. But, imagine how much time and energy you should spend on it?
But if you have a partner, you can throw all these time-wasting tasks to the partner, by saying "I need balabala….", then the partner will come back with exactly what you need in couples of hours.
Which situation do you want to have? The difference is just one click on the following button.
Do you offer custom printing service? What custom printing do you use?
Ken Ou
2021-09-07T10:47:28+00:00
The clients could customize the branding printing with up to 8 colors. We offer HD graphic printing for proper branding, labeling, and logo setting, using the latest printing technologies of gravure, flexo, and digital printing.
What types of add-ons do you fit on Coffee Pouch?
Ken Ou
2021-09-07T10:46:34+00:00
There are a lot of options, including a clear window, tear notches, degassing valves (vents), euro punch holes, re-closable zipper, ergonomic handles, round corners, etc.
What types of material do you offer for Coffee pouch?
Ken Ou
2021-09-07T10:45:13+00:00
The clients can indicate the material structure for their unique products. We will make professional suggestions according to our experiences as well. There are a variety of composite films that we use in the manufacturing of Coffee pouches. Mainly among MOPP / PET / AL / PE / CPP.