Stock Kraft Stand Up Pouches W/ Window
A stock Kraft stand-up pouch with a window is a packaging commonly used for food products, such as snacks, coffee, tea, and pet food. The pouch is made from Kraft paper and plastic lamination, which is a type of strong and durable material structure that is also environmentally friendly.
The stand-up feature of the pouch allows it to be displayed vertically on store shelves, which is great for attracting customer attention. The window in the pouch provides a clear view of the product inside, which can help to entice customers further.
Stock Kraft stand-up pouches with windows come in various sizes and designs. They are typically sold in bulk quantities, and pricing may vary depending on the quantity ordered. Pls contact Ouma for the best offer.
Stock Kraft Stand Up Pouch Custom Solutions
Some clients will still want to add custom branding printing, even to purchase the stock pouches in small MOQ. As a supporting flexible food pouches supplier, it's our responsibility to offer such services to meet all of the customers' demands. There are several printing options available for custom branding printing on stock stand up pouches, including silkscreen printing, stamp printing, and sticker labels.
Benefits of Stock Kraft Stand Up Pouches W/ Window
Choosing stock kraft stand up coffee pouches can offer a cost-effective, versatile, high-quality, sustainable, and convenient packaging solution for food products. There are several benefits of choosing stock stand up coffee pouches for your food packaging needs, including:
Why Choose Ouma As Your Packaging Partner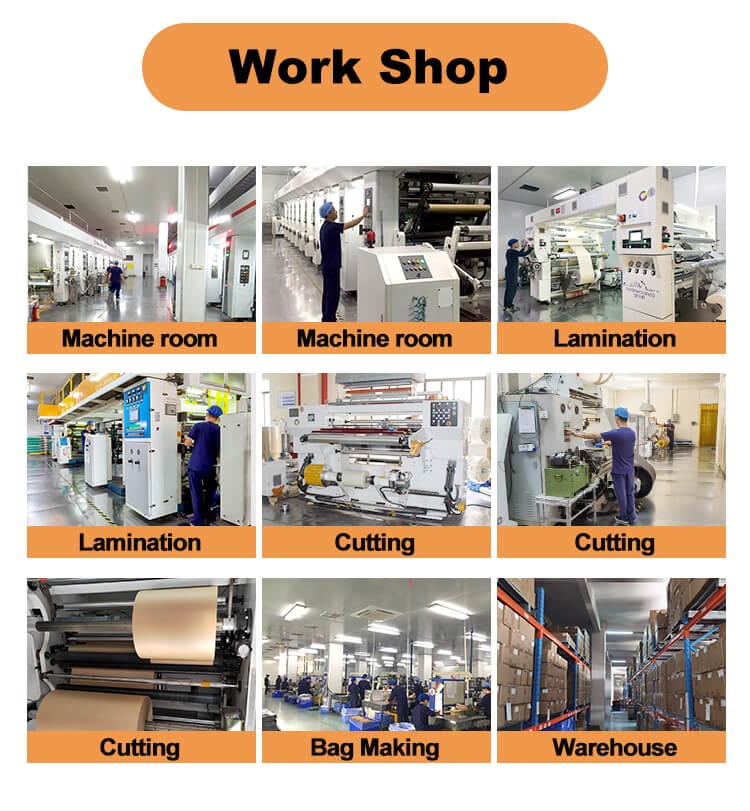 Real  Manufacturer
Ouma is a leading flexible packaging manufacturer that has been serving the industry since 2000, with 100% self-owned plants.
With years of experience and expertise, Ouma is committed to providing high-quality and innovative packaging solutions to meet the unique needs of our customers.
Ouma offers a wide range of flexible packaging products, including Mylar bags, stand-up pouches, flat bottom pouches, retort pouches, flat pouches, and more.
These products are available in a variety of sizes, shapes, and colors, and can be customized to fit the specific needs of each customer.
At Ouma, quality and customer satisfaction are top priorities. Ouma uses only the highest quality materials and employs strict quality control measures to ensure that our products meet the highest standards of excellence.
Frequently Asked Questions (FAQ)
Related Stock Stand Up Pouches
If you're interested in stand up pouches, be sure to check out the wide range of products offered by Ouma. In addition to stand-up pouches, Ouma also produces a variety of packaging solutions to meet your needs. Ouma offers flat pouches, gusseted bags, side-seal pouches, and more. To browse other products, click the following links and explore other product categories.