Stock Drip Coffee Bags & Boxes
Stock drip coffee bags are pre-made, ready-to-use coffee sachets that allow you to make a single cup of coffee quickly and easily, without the need for any additional equipment. They consist of a small filter bag filled with pre-ground coffee, which is sealed to keep the coffee fresh.
To use a stock drip coffee bag, you simply tear open the packaging, unfold the filter bag, and place it over a cup or mug. You then pour hot water over the coffee and let it steep for a few minutes, similar to making a cup of tea. The coffee filters through the bag, into the cup, and you can then dispose of the used filter bag.
Stock drip coffee bags are a convenient and portable option for coffee lovers who want to enjoy a good cup of coffee on the go, without having to carry around bulky equipment or visit a coffee shop. They are often used in offices, hotels, and other settings where a quick and easy cup of coffee is desired. They come in a variety of flavors and strengths, and many brands offer organic or fair-trade options as well.
Stock Drip Coffee Bags Categories
Stock drip coffee bags are designed to be used once and then disposed of, which can help reduce waste compared to traditional coffee machines, which require filters and other accessories that need to be replaced regularly.
Stock Drip Coffee Pouch Custom Solutions
Some clients will still want to add custom branding printing, even to purchase the stock pouches in small MOQ. As a supporting flexible food pouches supplier, it's our responsibility to offer such services to meet all of the customers' demands. There are several printing options available for custom branding printing on stock coffee drip pouches, including silkscreen printing, stamp printing, and sticker labels.
Why Choose Ouma As Your Partner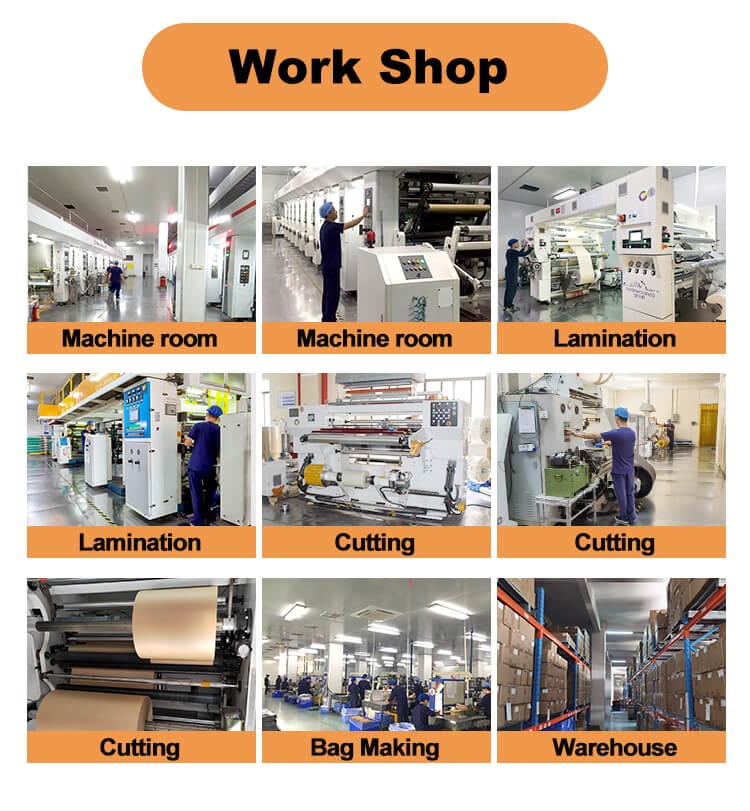 Real  Manufacturer
Ouma is a leading flexible packaging manufacturer that has been serving the industry since 2000, with 100% self-owned plants.
With years of experience and expertise, Ouma is committed to providing high-quality and innovative packaging solutions to meet the unique needs of our customers.
Ouma offers a wide range of flexible packaging products, including Mylar bags, stand-up pouches, flat bottom pouches, retort pouches, flat pouches, and more.
These products are available in a variety of sizes, shapes, and colors, and can be customized to fit the specific needs of each customer.
At Ouma, quality and customer satisfaction are top priorities. Ouma uses only the highest quality materials and employs strict quality control measures to ensure that our products meet the highest standards of excellence.
Frequently Asked Questions (FAQ)