A stand up pouch is a type of flexible packaging that is designed to stand upright on store shelves. These pouches are made from a variety of materials, including plastic, foil, and paper, and are typically used to package products such as snacks, pet food, and personal care items.
Stand-up pouches are constructed with a bottom gusset that allows the pouch to expand when filled with product, providing stability and preventing tipping over. They also have a resealable closure, which helps to keep the product fresh and prevents spills.
Stand up pouches are known for their excellent barrier properties, which protect the contents from moisture, oxygen, and other contaminants. They are also lightweight and cost-effective, making them a popular choice for companies looking for a practical and eye-catching packaging solution.
Ouma Flexible Packaging is your one-stop, start-to-finish supplier for custom-made stand-up pouch. Ouma handles platemaking, graphic printing, lamination, coating, slitting, and pouch converting in place. We take the responsibility to make the pouches as you need, bring your pouches to your any facility as you wish.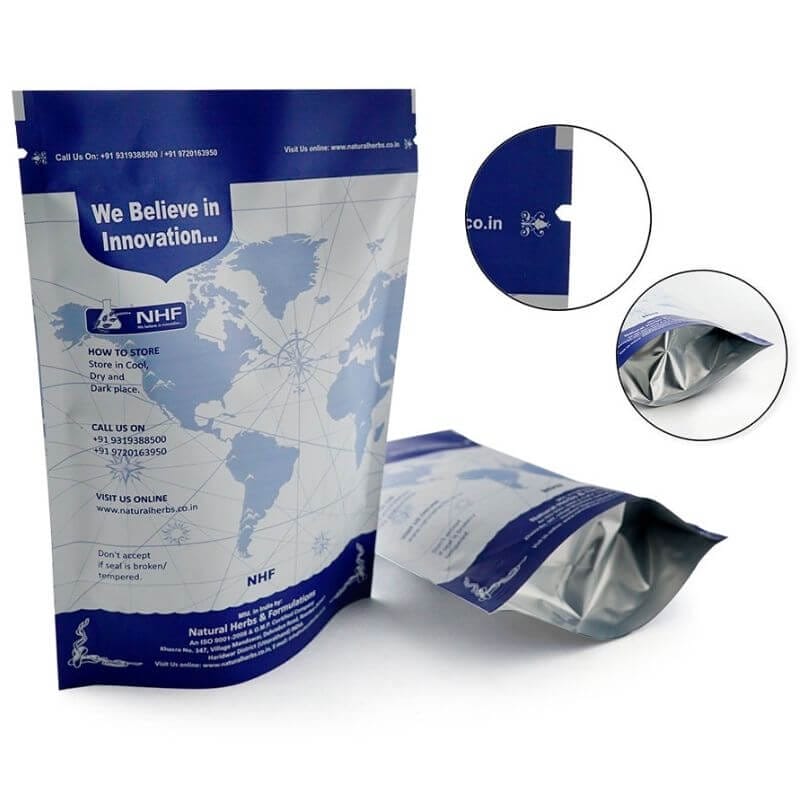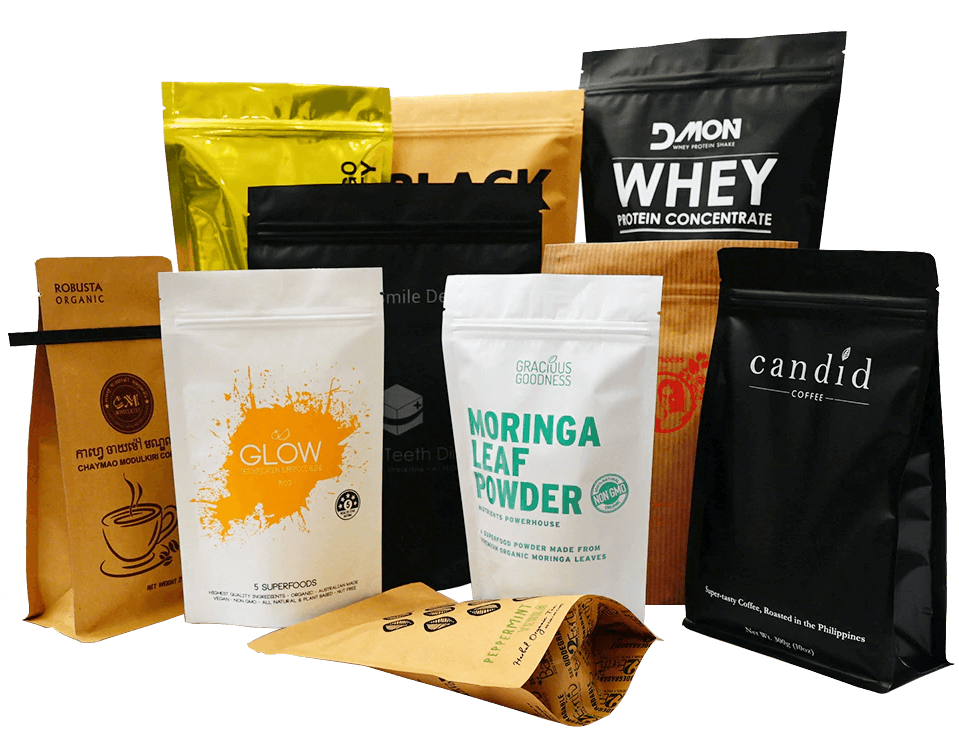 Fully Customized Stand up Pouch Supplier
Bespoke Designs, Shapes, Size, Add-ons |

MOQ 5,000pcs+
More than 22 years' design & manufacturing experience on Stand up pouch
We have got the certifications from BRC, BSCI, FDA, CE, and ISO 9001
Goglio and Wipf Degassing Valves Available
Food grade high barrier materials
Free design service for pouch image
Stable product quality can help to avoid any claim or commercial loss
Free coffee pouch samples for quality reference
Fastest quotation for custom printing pouches within 24 hours
Full refund or 100% replacement for defective items
100% brand now raw materials, no recycled materials
Stand Up Pouch Size Charts for Reference | Fully Custom-Made
All stand up pouches are fully custom-made, including the features of sizes, shapes, colors, printing, etc. The follow size chart is only for reference, not standard.
Different products may go with different size, even they are of same weight.
| Volume (gram) | Volume (oz) | Width (mm) | Width (inch) | Length (mm) | Length (inch) | Gusset (mm) | Gusset (inch) |
| --- | --- | --- | --- | --- | --- | --- | --- |
| 28 | 1 | 80 | 3.15 | 130 | 5.11 | 40 | 1.60 |
| 70 | 2 | 110 | 4.35 | 160 | 6.30 | 60 | 2.35 |
| 100 | 3 | 120 | 4.75 | 200 | 7.90 | 60 | 2.35 |
| 150 | 4 | 130 | 5.10 | 210 | 8.25 | 60 | 2.35 |
| 250 | 8 | 160 | 6.30 | 230 | 9.05 | 70 | 2.75 |
| 500 | 16 | 190 | 7.50 | 265 | 10.20 | 90 | 3.55 |
| 1000 | 32 | 240 | 9.25 | 335 | 13.20 | 100 | 4.00 |
| 3000 | 106 | 300 | 11.8 | 500 | 17.90 | 70 | 2.75 |
| 4000 | 141 | 380 | 14.9 | 550 | 21.60 | 80 | 3.15 |
Stand up pouches become the most popular packaging. One of the main reasons is it has several different pouch types, and it is even able to be custom-designed. So it's easy to meet most demands from different industries.
Stand up pouch can be made from a variety of substances which include paper, poly, and degradable PLA. It could go wtih your own artwork; it can go through high temperature process upto 120 centi degree; it can be totally transparent; it can be solid back and clear front.
Stand up pouches are one of the most popular flexible packaging. It is also known as Doy packs. The bottom gusset enables them to stand up on the shelf.
Our Stand Up Pouch offers a professional self-standing packaging solution. Made with a bottom gusset, it is ideal for shops and general markets. It becomes a functional packaging with handy add-ons.
Ouma stand up pouches are made from the high barrier materials. The multi-lamination give your products superior shelf life. For request of eco protection, a natural Kraft layer is available. If necessary, we can also supply custom-made stand up pouch with a die-cut window.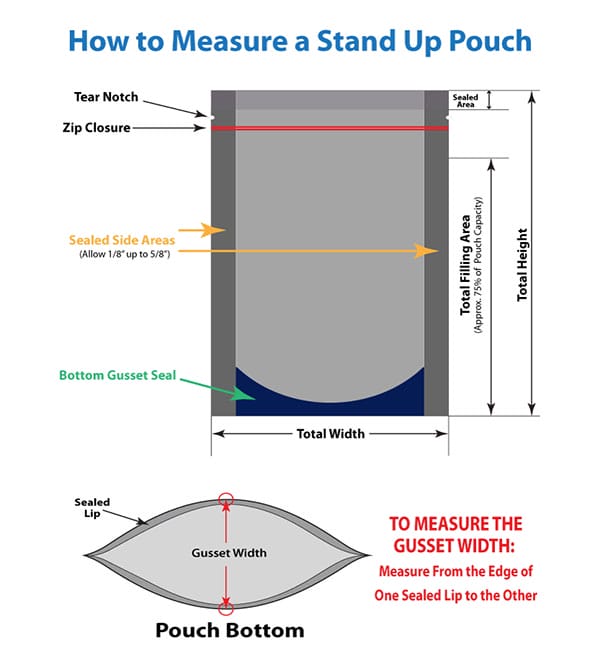 1.1: Metallic Foil Stand Up Pouch
Metallic Foil stand up pouch, also called mylar pouch, are with 2 different materials: one is with aluminum foil in the middle. The other is made of metallic PET film. If you need the best features of preventing moisture, oxygen, aroma, odor, metallic foil stand up pouch is the best choice.
The size of stand up pouch is fully custom-made. We produce metallic foil stand up pouch with a wide load capacity from 2 oz. to 10 lb.
The 3 different types of metallic stand up pouches as follows: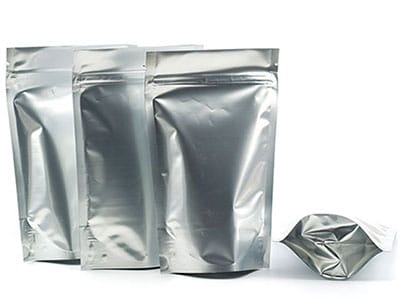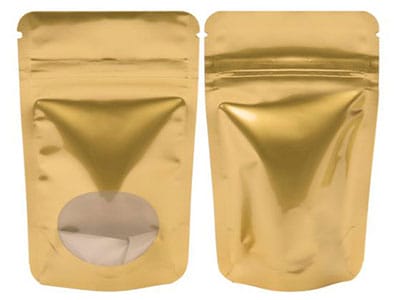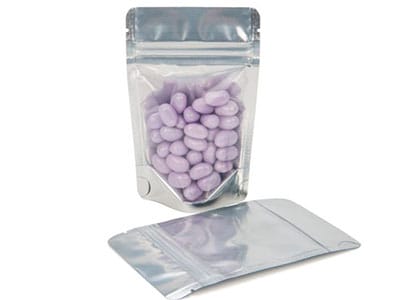 Solid-back Clear-front Doypack
1.2: Kraft Paper Stand Up Pouch
Nowadays, many countries pay more and more attention to environmental protection. Kraft packaging pouches are increasing all over the world. But single kraft paper layer can not act in all conditions. So, the solution is to reduce the usage of plastic.
That's why kraft + poly laminated stand up pouch are getting more and more popular. Kraft & poly Stand Up Pouches offer the same high barrier, and are ideal for retailing daily products. The inner poly lamination keeps the products fresh. The bottom gusset enables the product to stand by itself.
The 3 different kinds of kraft papers available for stand up pouch as follows: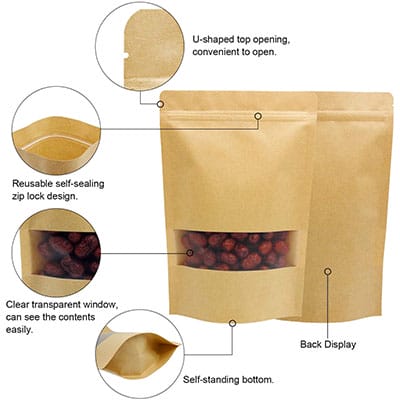 Brown (Natural) Kraft Paper Doypack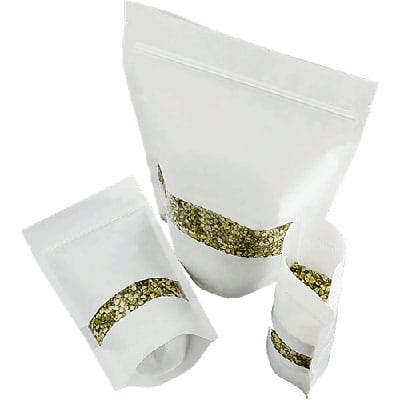 White Kraft Paper Doypack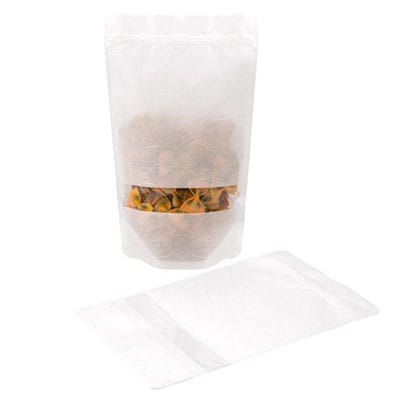 Semi-Transparent Kraft Paper Doypack
1.3: Frosted & Transparent Stand Up Pouch
Frosted stand up pouch are one of the popular flexible packaging.
Frosted stand up pouch, are also called matt pouches, or semi-clear pouch. Transparent stand up pouch are the 100% clear packaging.
Printing design, specification, add-ons are all fully custom-made.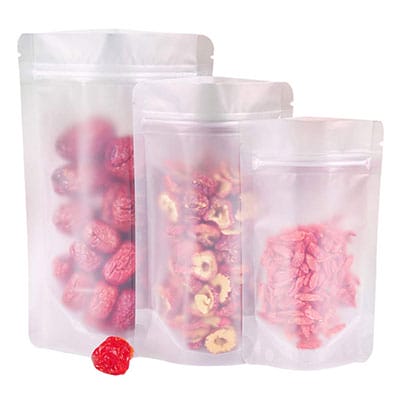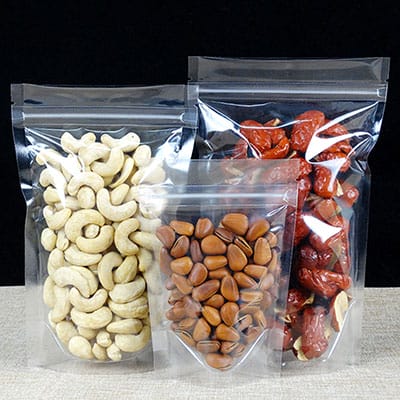 Transparent Stand Up Pouch
2: Side Gusset Stand Up Pouch
Side gusseted stand up pouch are named for the gussets, or folds, on each side. The gussets expand when the pouch is filled, and the weight of the product usually holds the bag upright.
This package format has two panels, on the front and the back side. The side gusset bag is the recognized format for most foods. It is also widely used in the markets such as, jelly, rice, pet food, nuts, teas and other non-food products.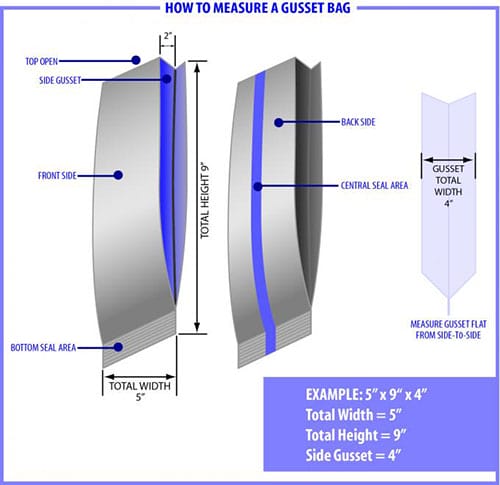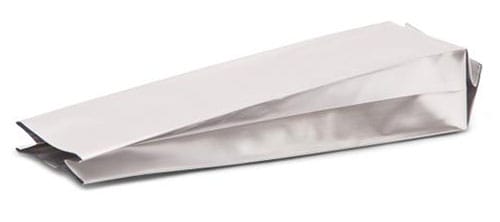 2.1: Metallic Foil Side Gusset Stand Up Pouch
Metallic foil side gusset stand up pouch normally go by 2 type of foil, silver foil and gold foil. Silver foil side gusset stand up pouch are the most popular one. The foil is made from 2 different way, one is with aluminum foil, the other is by metallic PET film.
Gold foil is another kind of metallic PET film, but in gold. All metallic PET films are done by coating .
2.2: Kraft Side Gusset Stand Up Pouch
Kraft side gusset stand up pouch are one of the most popular flexible packaging way. It's not only made of kraft paper, also by multi-layer lamination, for example, Kraft + Metallic PET + PE.
For roasted coffee beans & ground coffee, degassing valves are necessary.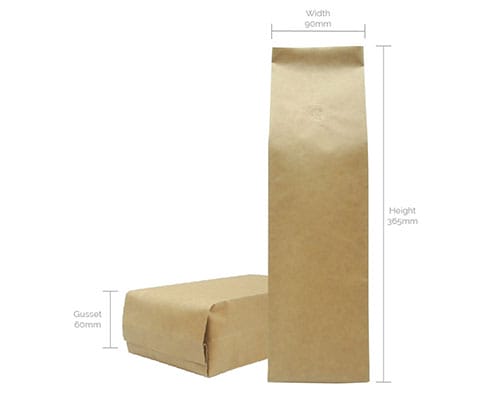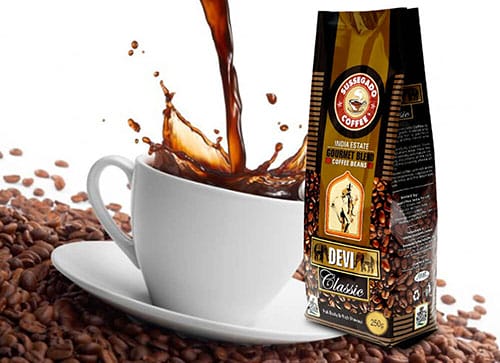 2.3: Side Gusset Stand Up Pouch
Printing on the stand up pouch is very important for all industries. The consumers get all infro about your products from the printing details.
To be eye-catching design, and stand ahead from the shelf, a unique & special pouch image design is the key factor. In this case, a professional and trusted manufacturer to bring your design to reality is equally important.
2.5: Poly Gusseted Stand up Pouch
If you want to look for a simple and cost-effective stand up pouch solution, poly stand up pouch is the first option that come to mind.
They provide an air-tight environment. Since many products don't require an extended shelf life, poly is the best choice for many markets, esspecially non-food products.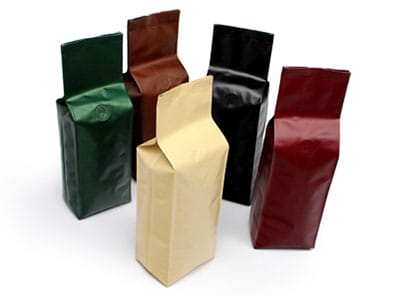 3: Flat Bottom Pouch Stand Up Pouch
Flat bottom stand up pouches, also known as block bottom pouches, box pouches, are another popular packaging bags. The production of flat bottom pouches is a little more complicated, compare to that of stand up pouches.
The box pouch is with a flat bottom, and both side gussets. It can expand and stand upright even before loading. This block bottom stand up pouch is designed to hold the load of 2oz to 25 lbs.
Flat bottom stand up pouch offer more printing space, compared to stand up pouches. All the add-ons are also available for flat bottom stand up pouch, like look through window, matt finishing, vent valves, hanging holes and rounded corners, tin tie, etc.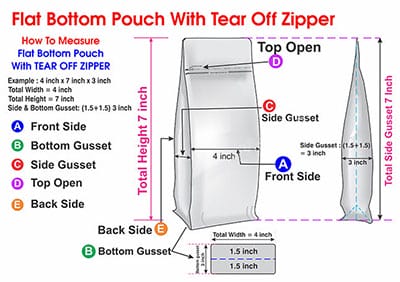 3.1: Foil Flat Bottom Stand Up Pouch
A foil flat bottom stand up pouch is a type of packaging that has the ability to stand on its own, and is often used for non-perishable products such as food. These pouches are made from a laminated material that protects the product from light and oxygen, while also being able to be sealed to keep products fresh.
3.2: Kraft Flat Bottom Stand Up Pouch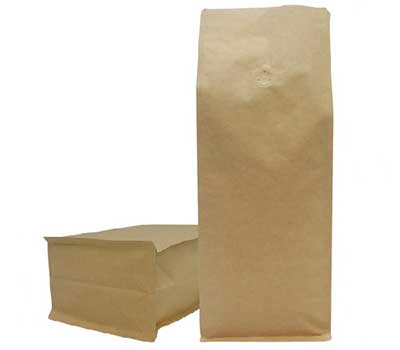 Protecting the environment against pollution now has become the consensus of all countries in the world. Many traditional plastic materials are not totally eco-friendly types. But kraft paper is recyclable material. So it is a good option to make kraft as the outside layer, reducing the usage of plastics.
With kraft surface, the coffee pouch could have a thick and strong feeling as well.
3.3: Square Bottom Pouch with E-zip
There are 2 types of ziplock closures for flexible packaging pouches: regular ziplock and e-zip. regular ziplock.
It will be much easier to open a pouch with e-zip, just catching the tab and pull to the other side. E-zip closure is also called front ziplock, or pocket ziplock. Though it's a little more expensive than regular ziplock, it's more popular for coffee stand up pouches.
3.3: Box Bottom Stand Up Pouch With Tin Tie Closing
There are 4 types of closures for flat bottom Pouches: regular ziplock, pocket ziplock, tin tie closing, and heat sealing. You could choose one of the options according to your promotion purposes.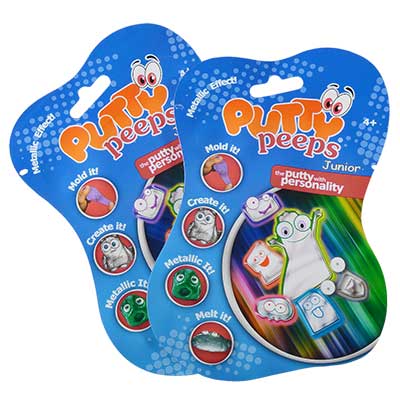 Flexible pouches are fully custom-designed, not only with pouch type, pouch size, also the pouch shapes. The pouch could be made with a shape of apple, banana, bottle.
Almost all pouch types are available to shaped stand up pouch.
With unique shapes, your product will stand ahead of the competitors.
5: Quad Seal Stand Up Pouch
Quad seal stand up pouch are close to box pouch style. These quad seal pouches are getting much popular because the bag looks like a box and we can print the custom-design graphics on all four sides.
Quad seal stand up pouch comes with all the four side sealed. One side of the bag will be kept opened so we can fill the product from the open side and than seal the bag with heat sealing machine.
These bags can be used to pack products like coffee, tea, fertilizer, pulses, chocolates, dried fruit, nuts, jerky, protein powder etc.
Ouma manufactures quad sealed stand up pouch with custom materials and custom-designed printing.
We can also apply one way degassing valves in quad seal bags for coffee packaging. We can add euro hook, rounded corners, round hanging hole, k seal bottom.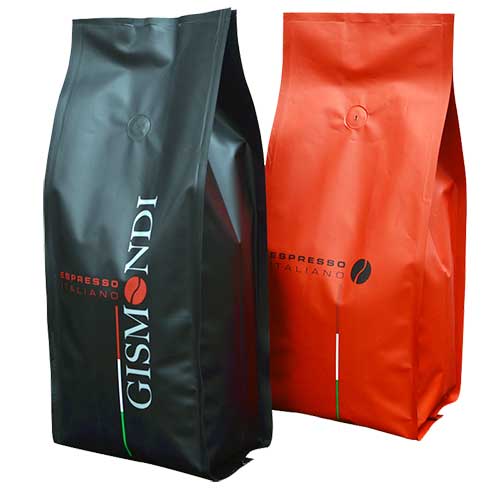 Optional Features for Stand Up Pouches
Different industries go with different packaging, with different features and functions. It's important and necessary to offer custom-designed stand up pouches to different clients.
Various accessories will be applied to Ouma stand up pouches, which will bring many extra functions. It will make it easier for customers and retailers when opening, packing, resealing.
It's totally customized to use what kinds of add-ons for your bespoke stand up pouch. Or just reach us with the full detail request, we will offer you the best solutions, based on your market demands.
1: One-Way Venting Valves for Stand Up Pouch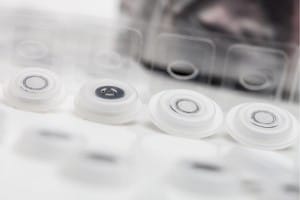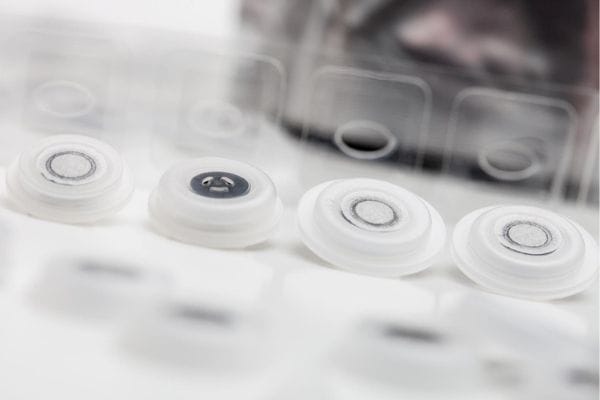 The one-way degassing valve, originally invented and developed by Goglio, has become very important to the development of flexible packaging.
It is produced using raw materials approved by European authorities, the FDA and the Japanese Ministry of Health. But it's now utilized widely by other markets. One-way degassing valve allows carbon dioxide to escape from a package without allowing oxygen or moisture in.
Resealable stand up pouches are flexible packaging with a pressure seal closure. These stand up pouches are now widely used everywhere.
Such as processing and storing food, retailing items of any size or serving the healthcare needs of patients in hospitals, medical and dental offices, pharmacies, home health care or pharmaceutical production. You almost find these bags.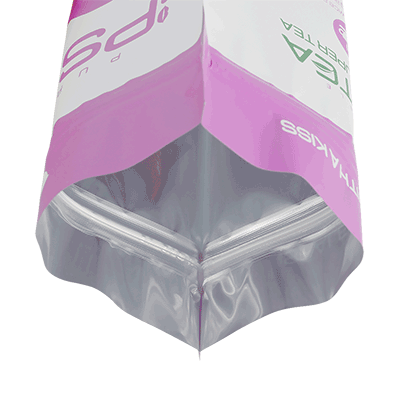 Hanging on the shelf is another way of displaying your products on the supermarket, besides standing up on the shelf.
To meet different demands, we offer 3 different hanging holes: Butterfly (also called Euro) hole / Triangle hole / Round hole. These holes will be done by punching tooling. The sizes of holes are customized as you need.
Die-cut handles are normally used for pouches with big volume packaging, like spout pouches, dog food bags, pet food bags, merchandise bags.
A plastic handle grip will be use for such handles. It will make it easier and convenient for the consumers when they have to take lots of items after shopping.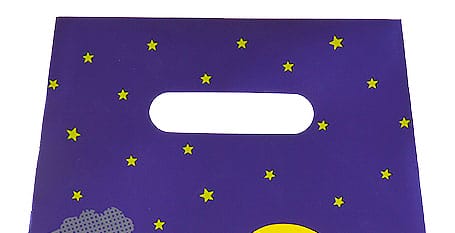 Ergonomic handles are designed for gift bags, merchandize bags, shopping bags, which are with small loading volume. It's done by punching with a die-cut tooling, and will not add any extra grip. So it's not for big loaded pouches.
6: Stand Up Pouch Rounded Corners
The bigger pouches, the thicker materials. The thick materials make the pouch strong and stiff enough, but it goes with sharp corners as well.
To avoid any unexpected injuries, we offer the options of rounded corner coffee bags. This will make it safe for all consumers, no matter adults, aged or children.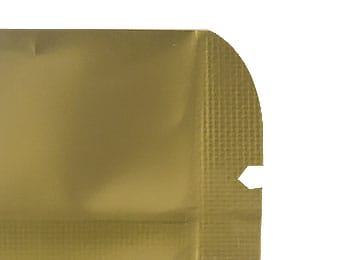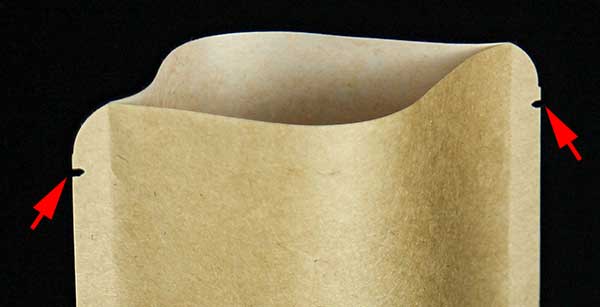 The start for the consumer to use or consume your product is Opening the pouches, easily, without any tools. This is one of the most important factors for a succeed brand.
So we will add tear notches to most of flexible packaging bags, to increase customer convenience.
Before opening the stand up pouches, how could you touch or smell the content inside? The experienced consumer can tell the quality of coffee bean or ground coffee by seeing.
So a look-though clear window is very important. It's not difficult to keep some part of the pouch transparent. You can even customize the shape of the window, round, oval or unique shapes.
With look-through windows, it will help to improve the sale of coffee.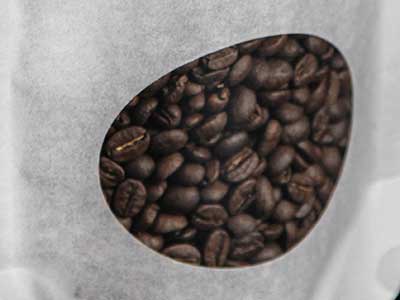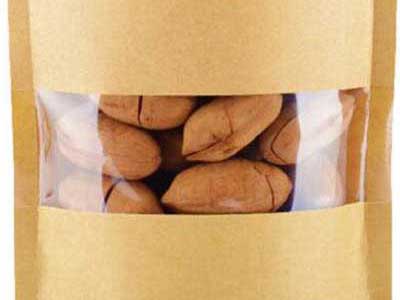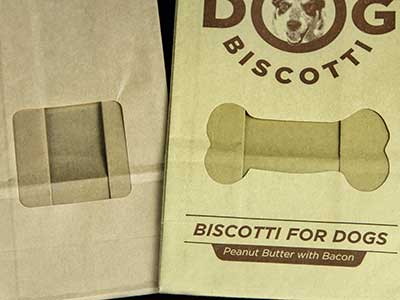 Stand up pouch with ziplocks enable re-opening and reclosing. What if for a flexible pouch without the ziplock? Tin tie closure will take over the function.
It's available for some different pouches, not only bottom gusset stand up pouches, also for side gusset bags, flat bottom pouches, kraft paper SOS bags, etc.
With a tin tie closure, it will help to avoid the contamination. And it makes it easier to store the product when it is not finish at one usage.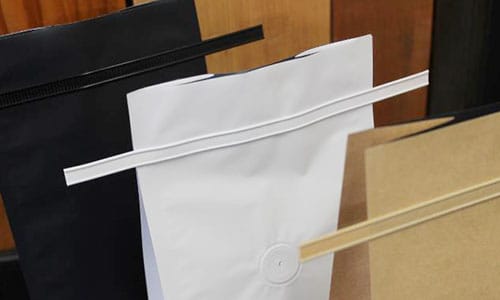 Even with a tear notch, it is not so easy to open the pouch if the laminated material is very thick. A laser scoring line can settle this problem with a tear notch. This will help to improve the User Experience.
But only flaw is that it costs quite a lot to have your own laser scoring machine.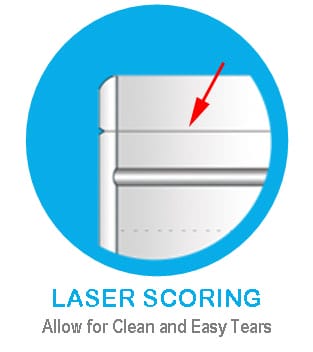 Even with a tear notch, it is not so easy to open the pouch if the laminated material is very thick. A laser scoring line can settle this problem with a tear notch. This will help to improve the User Experience.
But only flaw is that it costs quite a lot to have your own laser scoring machine.
If for a large stand up pouches, or a stand up pouch used for heavy loading, to assure it will stand straight enough, we can add a curved bottom to the pouches. When it is inflated, the curved bottom make it stand still.
But it takes extra cost for it, cause it requires a tooling for cutting the bottom edge. What's more, the lead time for curved bottom pouches will be longer than regular pouches, because it will have to be produced on some special machines.
13: Stand Up Pouch Bottom Types
There are 3 different bottom gusset type for stand up pouches: Normal bottom / Round Seal Bottom / K-Seal Bottom. The first 2 types are the most common pouch bottom types.

Product Showcases Of Stand Up Pouch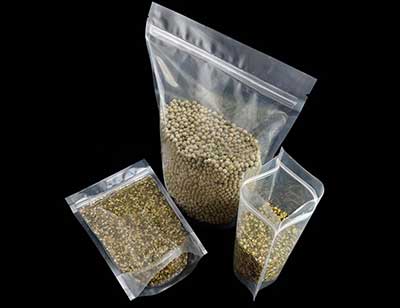 Stand Up Pouch With Ziplock and Clear Finishing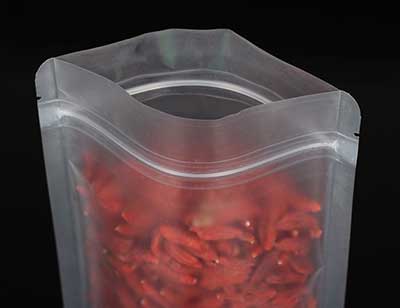 Transparent Stand Up Pouch with Venting Valve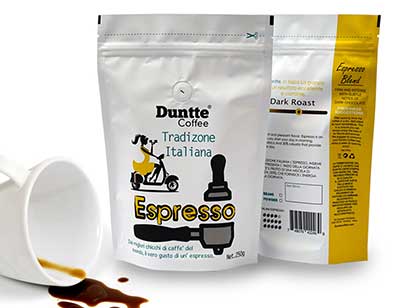 Stand Up Pouch with Custom-Designed Printing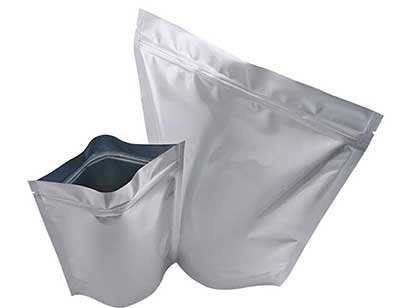 Aluminum Stand Up Pouch for Coffee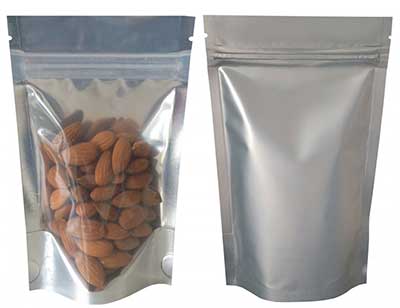 Metallic Foil Stand Up Pouch with Ziplock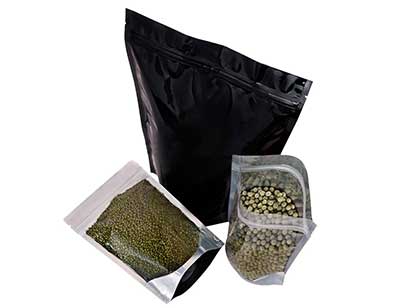 Stand Up Pouch with Resealable Zipper
Stand Up Pouch in High Barrier Materials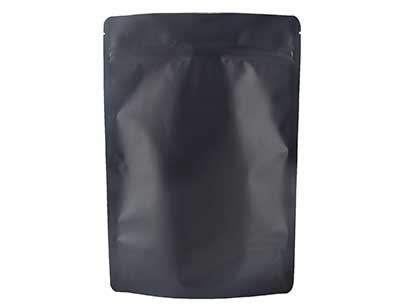 Stand Up Pouch in Matt Finishing
Stand Up Pouch with Hanging Hole / Handle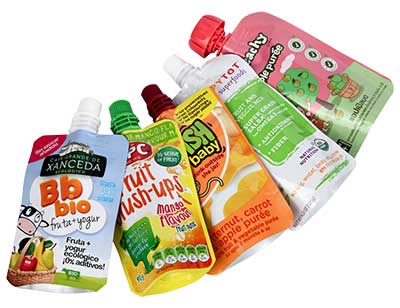 Stand Up Pouch with Spouts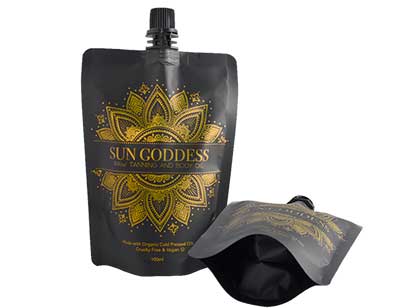 Spouted Stand Up Pouch for Coffee
Stand Up Pouch in Matt & Black Finishing
Valved Stand Up Pouch for Coffee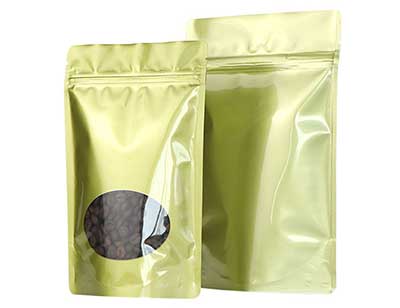 Stand Up Pouch in Gold Finishing
Gold Stand Up Pouch in Matt Finishing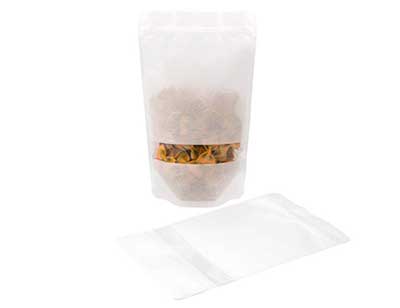 Stand Up Pouch with Rice Paper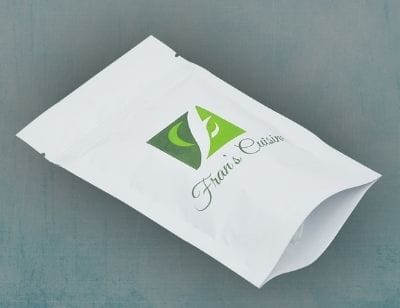 Stand Up Pouch in White Kraft Lamination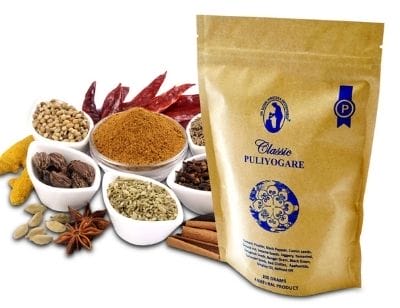 Eco-friend Stand Up Pouch with Brown Kraft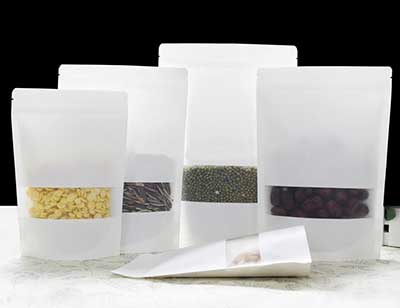 Windowed Kraft Stand Up Pouch with Ziplock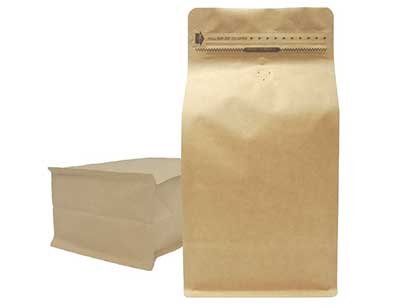 Stand Up Pouch in Brown Kraft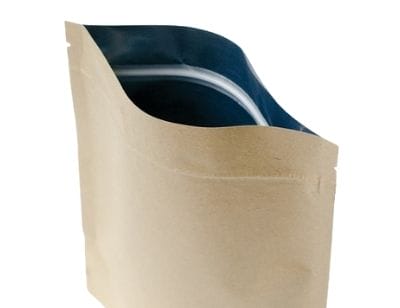 Kraft & Aluminum Stand Up Pouch with Ziplock
Ziplock Stand Up Pouch in Frosted Finishing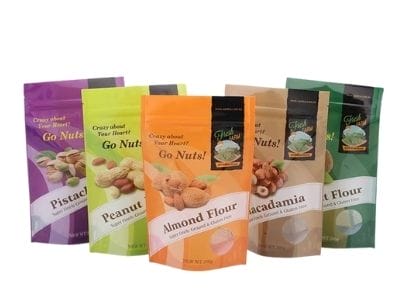 Food Stand Up Pouch with Ziplock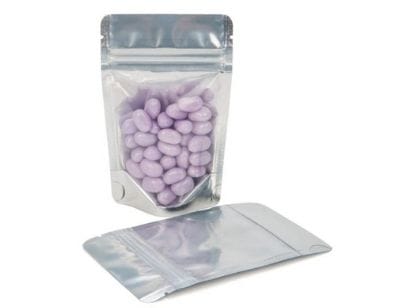 Ziplock Stand Up Pouch with Mylar Layer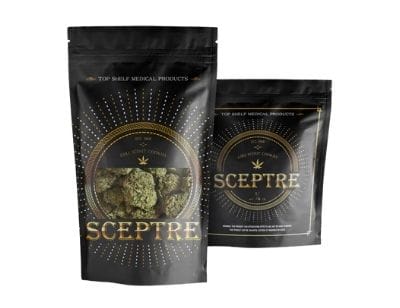 Custom-Printed Stand Up Pouch in Black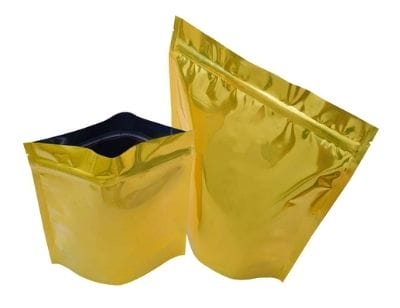 Gold Foil Custom-Made Stand Up Pouch for Food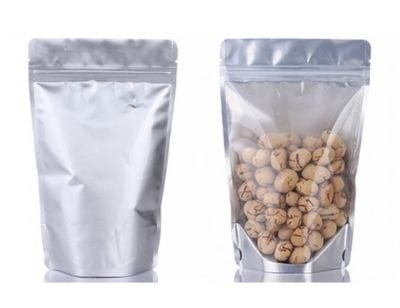 Ziplock Stand Up Pouch with Aluminum Layer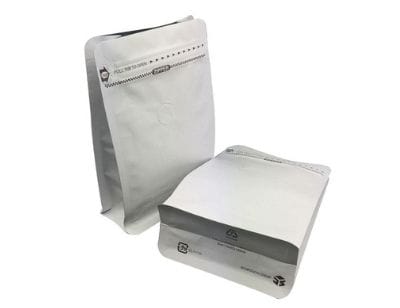 Stand Up Pouch in Flat Bottom Pouch Type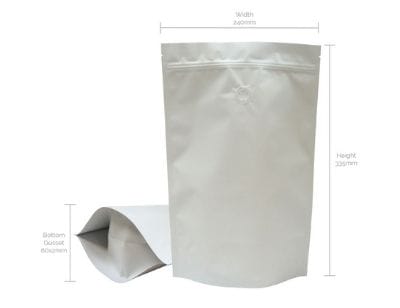 Ziplock Stand Up Pouch with White Background
BRC Certificated Food Stand Up Pouch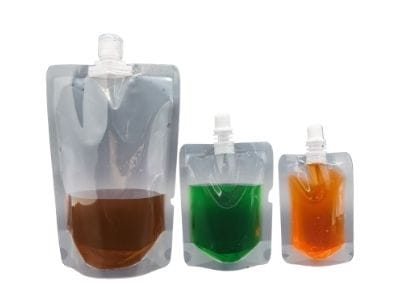 Liquid Stand Up Pouch with Spouts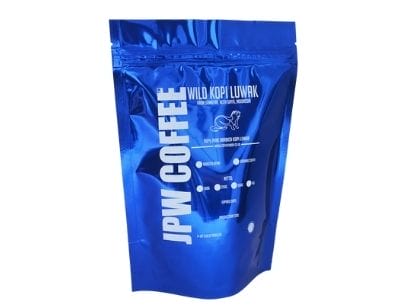 Custom-Blue Printing Stand Up Pouch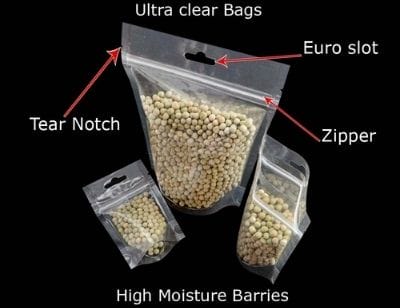 Resealable Stand Up Pouch with Ziplock
Spouted Stand Up Pouch in Matt Finishing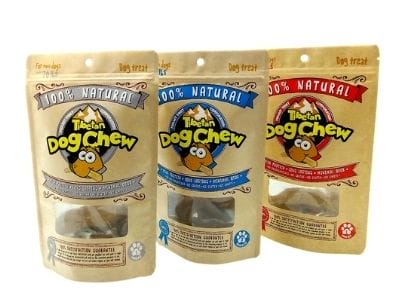 Pet Food Stand Up Pouch with Reusable Ziplock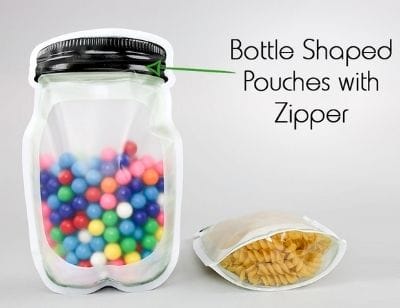 Custom-Shaped Stand Up Pouch
Snack Stand Up Pouch with Custom-Designed Printing
Custom-Volume Stand Up Pouch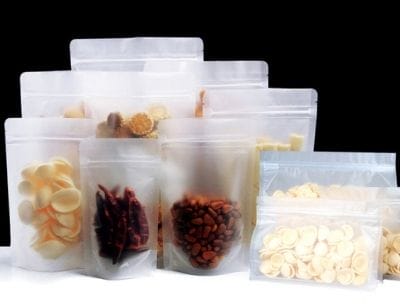 Custom-Size Stand Up Pouch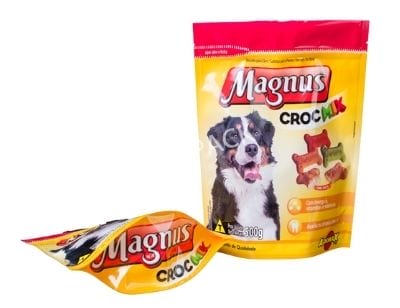 Pet Care Stand Up Pouch with Zip & Tear Notch