Stock Frosted Clear Stand Up Pouches
Our frosted clear stand-up pouches are made with high-quality, food-safe materials that maintain the freshness and integrity of the contents, making them a perfect choice for businesses that prioritize product quality. The top-notch barrier properties protect the contents from moisture, air, and light exposure, thus preserving their shelf life.
The resealable ziplock feature ensures convenience in usage and storage. Users can easily open and close the pouch, maintaining product freshness over multiple uses. This feature adds an additional layer of functionality for consumers, enhancing their experience with your product.
Our Stock Frosted Clear Stand-Up Pouches also support sustainability. They are lightweight and compact, reducing transportation carbon footprint compared to traditional packaging methods. Additionally, they are designed to be recyclable, reinforcing our commitment to environmentally friendly practices.
Stock Frosted Clear Stand Up Pouch Custom Solutions
Some clients will still want to add custom branding printing, even to purchase the stock pouches in small MOQ. As a supporting flexible food pouches supplier, it's our responsibility to offer such services to meet all of the customers' demands. There are several printing options available for custom branding printing on stock stand up pouches, including silkscreen printing, stamp printing, and sticker labels.
Benefits of Choosing Stock Frosted Stand Up Pouches
Choosing stock frosted stand up pouches can offer a cost-effective, versatile, high-quality, sustainable, and convenient packaging solution for food products. There are several benefits of choosing stock frosted stand up pouches for your food packaging needs, including:
Why Choose Ouma As Your Packaging Partner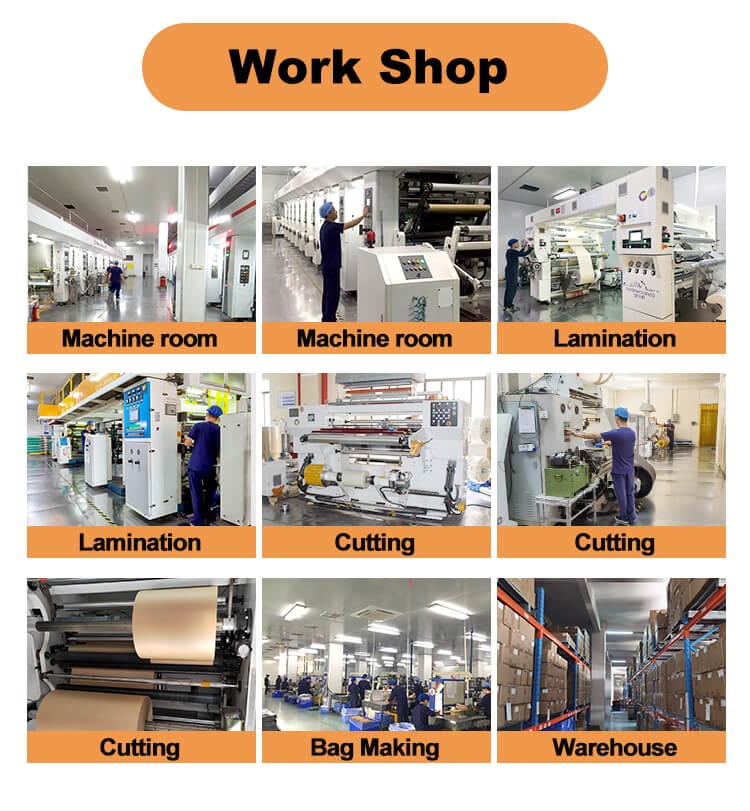 Real  Manufacturer
Ouma is a leading flexible packaging manufacturer that has been serving the industry since 2000, with 100% self-owned plants.
With years of experience and expertise, Ouma is committed to providing high-quality and innovative packaging solutions to meet the unique needs of our customers.
Ouma offers a wide range of flexible packaging products, including Mylar bags, stand-up pouches, flat bottom pouches, retort pouches, flat pouches, and more.
These products are available in a variety of sizes, shapes, and colors, and can be customized to fit the specific needs of each customer.
At Ouma, quality and customer satisfaction are top priorities. Ouma uses only the highest quality materials and employs strict quality control measures to ensure that our products meet the highest standards of excellence.
Frequently Asked Questions (FAQ)
Related Stock Stand Up Pouches
If you're interested in stand up pouches, be sure to check out the wide range of products offered by Ouma. In addition to stand-up pouches, Ouma also produces a variety of packaging solutions to meet your needs. Ouma offers flat pouches, gusseted bags, side-seal pouches, and more. To browse other products, click the following links and explore other product categories.