Stock Stand Up Pouches
If you are looking for a packaging solution for your products, stock stand up pouches can be a great option. Ouma offers a wide range of stock stand up pouches in more than 50 categories and 500 skus, which means you have a variety of options to choose from.
These stock pouches are cost-effective, quick to ship, and made from high-quality materials that provide excellent protection for your products. Whether you need pouches in different sizes or designs, Ouma can provide you with small MOQs for any SKU you choose.
By opting for stock stand up pouches from Ouma, you can get a reliable and efficient packaging solution that meets your needs and protects your products.
There are several reasons why stock stand up pouches can be a great choice for packaging solutions. Here are some of the benefits:
Why Choose Ouma As Your Partner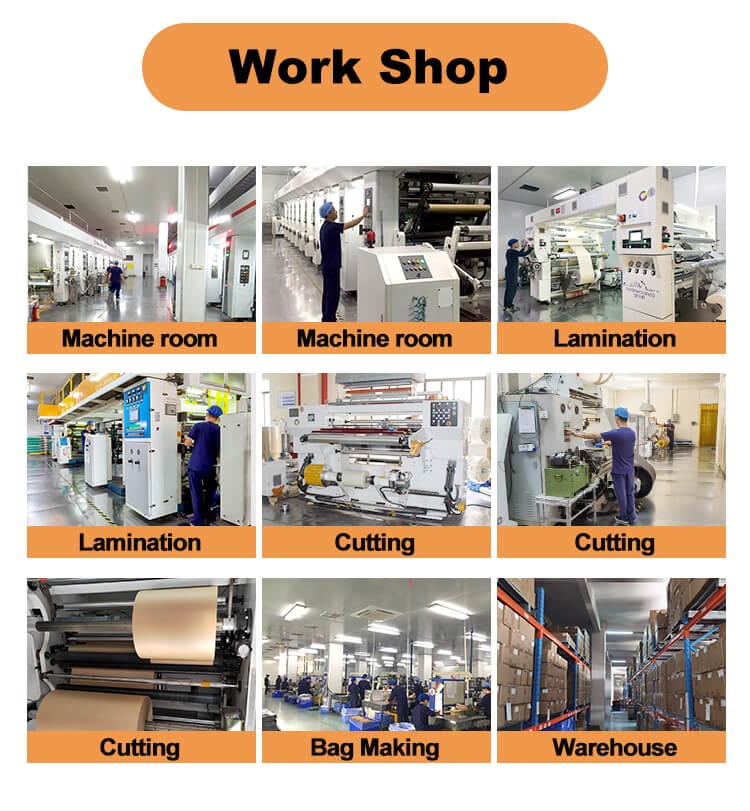 Real  Manufacturer
Ouma is a leading flexible packaging manufacturer that has been serving the industry since 2000, with 100% self-owned plants.
With years of experience and expertise, Ouma is committed to providing high-quality and innovative packaging solutions to meet the unique needs of our customers.
Ouma offers a wide range of flexible packaging products, including Mylar bags, stand-up pouches, flat bottom pouches, retort pouches, flat pouches, and more.
These products are available in a variety of sizes, shapes, and colors, and can be customized to fit the specific needs of each customer.
At Ouma, quality and customer satisfaction are top priorities. Ouma uses only the highest quality materials and employs strict quality control measures to ensure that our products meet the highest standards of excellence.
Triple-100% Quality Control Process
Our first priority is to offer qualified products 100% upto requirement. To achieve the goal, we set up a Triple-100%-Quality-Control-Process. With it, we have been offering fully qualified pouches and bags to the global market.
Frequently Asked Questions (FAQ)