Stock Stand Up (Doypack) Coffee Pouches
Doypack stand up coffee pouches are a type of flexible packaging used to store and sell coffee. The doypack coffee pouch goes with a bottom gusset, but without any side gussets. These pouches are made of multiple layers of materials, such as plastic and aluminum, that work together to provide a barrier against moisture, light, and air to help preserve the coffee's freshness.
The stand-up design of the pouch allows it to stand on its own, making it convenient for storing and displaying on store shelves. The bag is designed with a resealable ziplock closure to keep the coffee fresh after opening and to allow the pouch to be reused.
Doypack stand up coffee pouches have become increasingly popular in recent years because they are lightweight, flexible, and easy to transport. They are also eco-friendly as they use less material than traditional rigid packaging, reducing waste and lowering shipping costs.
Stock Stand Up Coffee Pouch Categories (Doypack)
Stand-up coffee pouches can be made from various materials such as plastic, aluminum, kraft paper, and compostable materials. Coffee pouches come in different colors, including black, white, silver, gold, and brown. The color of the pouch can be selected to match the branding of the coffee company.
Stock Stand Up Coffee Pouch Custom Solutions
Some clients will still want to add custom branding printing, even to purchase the stock pouches in small MOQ. As a supporting flexible food pouches supplier, it's our responsibility to offer such services to meet all of the customers' demands. There are several printing options available for custom branding printing on stock stand up pouches, including silkscreen printing, stamp printing, and sticker labels.
Benefits of Choosing Stock Stand Up Coffee Pouches
Choosing stock stand up coffee pouches can offer a cost-effective, versatile, high-quality, sustainable, and convenient packaging solution for food products. There are several benefits of choosing stock stand up coffee pouches for your food packaging needs, including:
Why Choose Ouma As Your Packaging Partner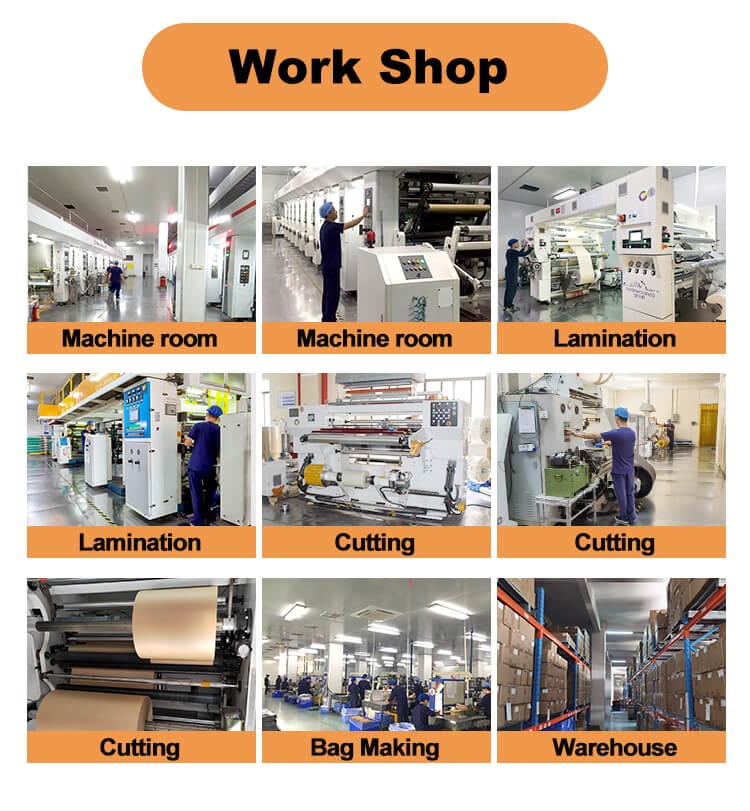 Real  Manufacturer
Ouma is a leading flexible packaging manufacturer that has been serving the industry since 2000, with 100% self-owned plants.
With years of experience and expertise, Ouma is committed to providing high-quality and innovative packaging solutions to meet the unique needs of our customers.
Ouma offers a wide range of flexible packaging products, including Mylar bags, stand-up pouches, flat bottom pouches, retort pouches, flat pouches, and more.
These products are available in a variety of sizes, shapes, and colors, and can be customized to fit the specific needs of each customer.
At Ouma, quality and customer satisfaction are top priorities. Ouma uses only the highest quality materials and employs strict quality control measures to ensure that our products meet the highest standards of excellence.
Frequently Asked Questions (FAQ)
Related Stock Stand Up Pouches
If you're interested in stand up pouches, be sure to check out the wide range of products offered by Ouma. In addition to stand-up pouches, Ouma also produces a variety of packaging solutions to meet your needs. Ouma offers flat pouches, gusseted bags, side-seal pouches, and more. To browse other products, click the following links and explore other product categories.