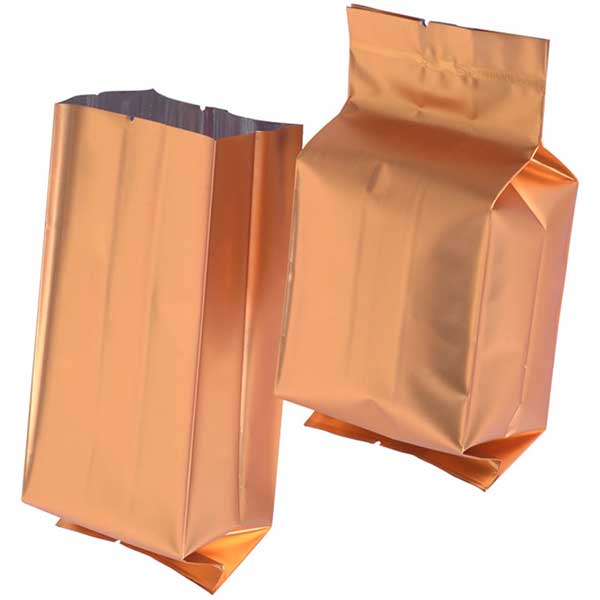 Gusset Bags with Custom Printing & Size
Mainly for food packaging | With Tin tie & valve |

MOQ 500+
A gusset bag is a type of packaging that is used to contain food and other items. Gusset bags are usually made from a thin, flexible plastic or paper material.
They can be sealed at the top with a zipper or adhesive strip, and they have a gusset, which refers to an extra piece of material sewn into the side seams of the bag.
This type of packaging is very popular in the food industry because it can stand up on its own and it doesn't require any additional support like a box does.
Food grade high barrier materials
It also allows for easy access to whatever is inside because there are no lids that need to be removed before opening.
A Gusset Bag is a bag that has two panels of material that are sewn together at the top, forming a gusset.
Free side gusset bag samples for quality reference
Fastest quotation for custom printing pouches within 24 hours
These bags are often used for food, coffee, candy, and snacks. They are often seen as more durable than other types of bags because they can withstand heavy weight without ripping or tearing.
New Arrival! Recyclable Side Gusset Bags With Mono PE Material
Ouma has been working on the development of Recyclable side gusset bags. After years of testing, we have already been able to produce a qualified recyclable side gusset bag for food and lightweight products.
It will save the shipping costs from the packaging supplier to your warehouse. It will also save you a lot of delivery costs of your finished products from your warehouse to the consumers.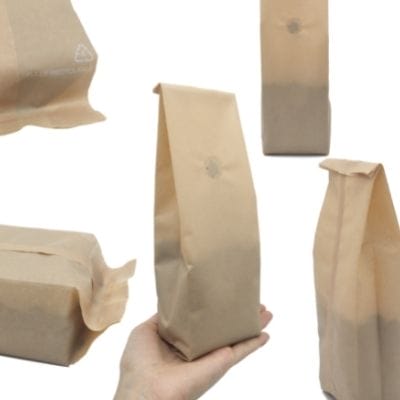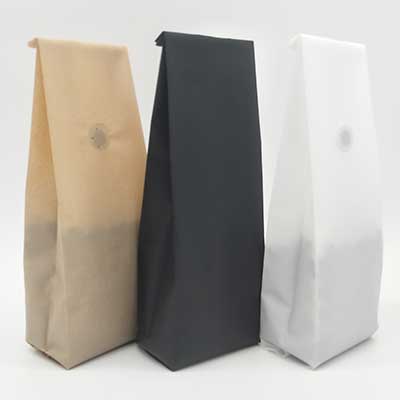 Side Gusset Bags VS Rigid Packaging
Gusset bags are a type of bag that has a gusseted bottom, which is a triangular-shaped extension that allows the bag to expand as it fills. Rigid packaging is a type of packaging that can be used for shipping products. It can be made from corrugated board, plastic, or other material.
Gusset bags are generally cheaper than rigid packaging and have some advantages over rigid packaging. For example, gusset bags offer more protection for the product being packaged because they have more space to fill as the product gets bigger and also offer more cushioning as they expand as the product gets bigger.
Gusset bags also allow for easy opening and closing because they are made from flexible material whereas rigid packages require scissors or other tools to open them up.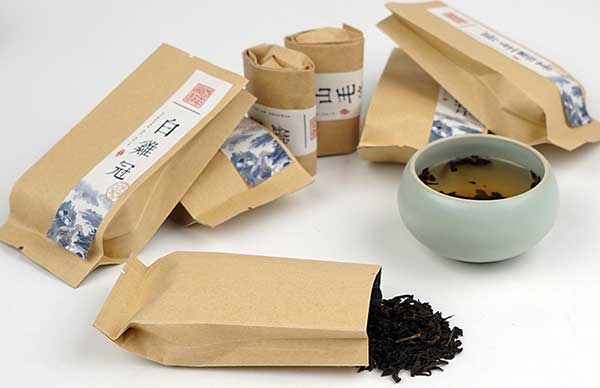 Main Features of Side Gusset Bags
Both Side Gusset Panels
A side gusset bag is a type of food packaging that has a side gusset panel. This panel is created by folding the material to create a side seam, which is then sealed using heat.
Side gusset bags are used for packaging all kinds of food products and are often made from polyethylene terephthalate (PET). PET is an excellent barrier against oxygen and water vapor, which means that it can protect your food from spoiling.
Side gusset panels are usually heat-sealed to the bag's body with a heated sealing bar or machine.
Side gusset bags can be used for food packaging, as they provide some protection to the product inside. They also have a higher weight capacity than other types of heat sealable bags, which is helpful for heavy duty products like batteries or rocks.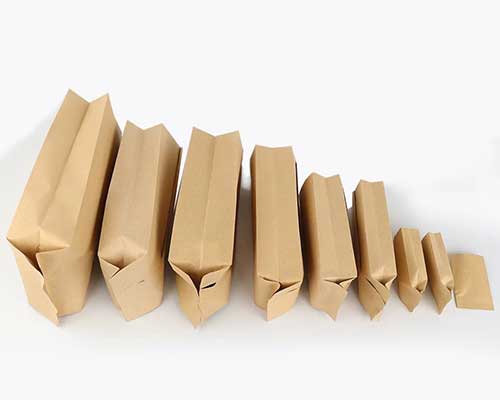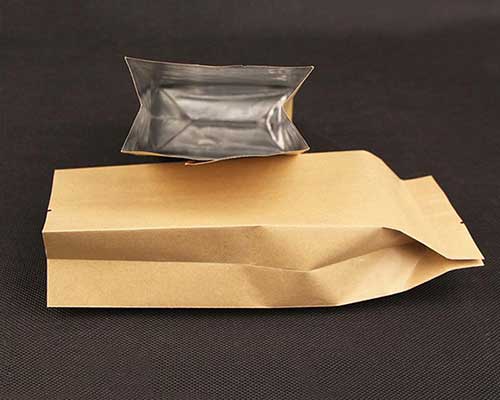 High Barrier Feature With Aluminum Foil
Side gusset bags are used in food packaging and packaging of other consumer goods. They are used to create a barrier between the product and the environment. Side gusseted panels provide a high barrier to prevent loss of product quality or contamination.
Side gusset bags are used for packaging all kinds of food products and are often made from polyethylene terephthalate (PET). PET is an excellent barrier against oxygen and water vapor, which means that it can protect your food from spoiling.
The side gusset bag has two panels, one on each side, which expand when the product inside is expanded or increases in volume. The side panels are heat sealed to create a seal that prevents oxygen and moisture from getting in and ruining the product inside.
A side gusset bag is a type of packaging used for food. It is often made of aluminum foil or high barrier plastic and has an opening on one side that allows the product to be inserted. The opening is then sealed with heat sealing, often with an adhesive tape.
Heat sealing is the process of joining two pieces of material together by applying heat and pressure. This process can be done in a variety of ways, including using heat presses, hot-melt adhesives, and impulse sealers.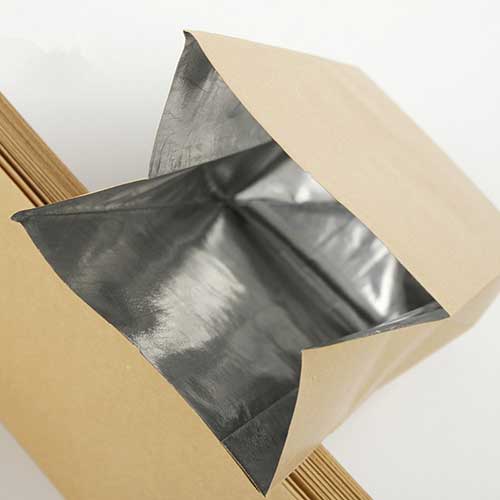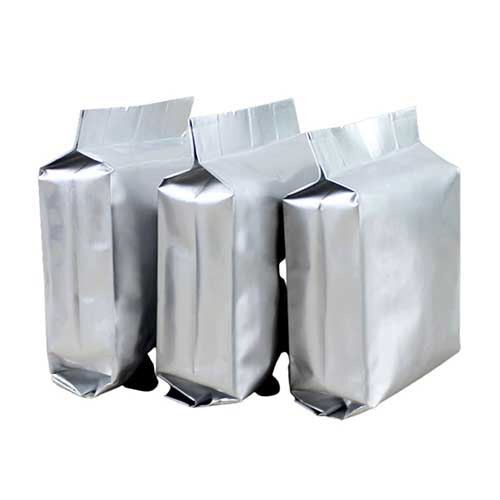 Degassing Vent Valve: A Must For Coffee / Tea Packaging
Side gusset bags are designed to be used as a packaging for coffee and tea. They have a one-way degassing valve which is important for the packaging of coffee and tea as it prevents the product from being exposed to oxygen.
The side gusset bag is usually made of low density polyethylene (LDPE) or polypropylene (PP), and has a degassing valve that helps maintain the freshness of the product by preventing it from coming into contact with oxygen. The side gusset bag can also be made from other materials such as paper, plastic, aluminum foil or metalized films.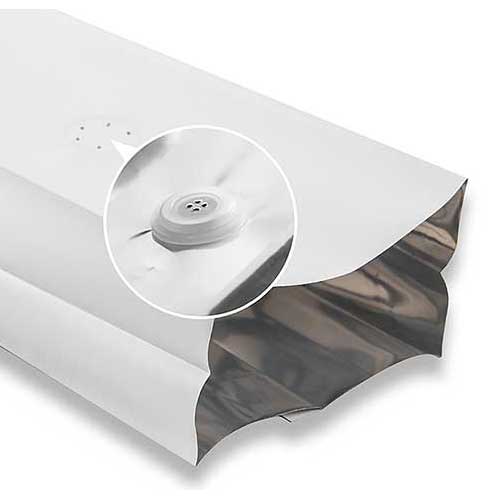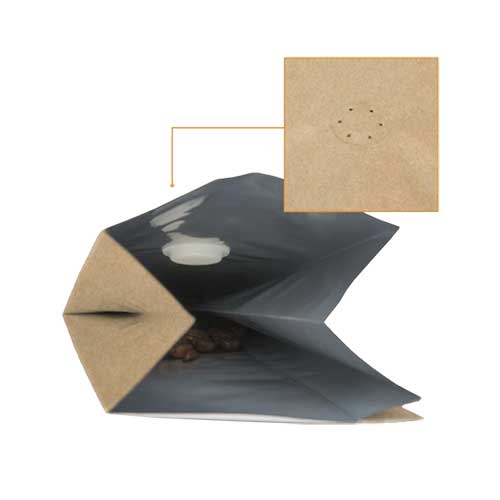 Tear Notches: Easy To Open Heat-Sealed
A side gusset bag with a tear notch is an easy way to open the bag. The tear notch is placed on the top and bottom side of the bag and it can be torn off easily. This type of packaging is most often used for food packaging because it is easy to open and close.
The side gusset bag with a tear notch has many advantages over other types of bags. For one, it is easy to open and close, which makes it perfect for food packaging. On top of that, since the seal can be torn off easily, this type of packaging does not have any leftover strings or adhesive that might get stuck on the product inside.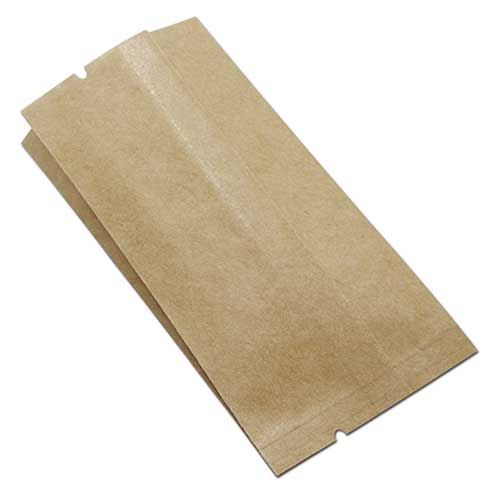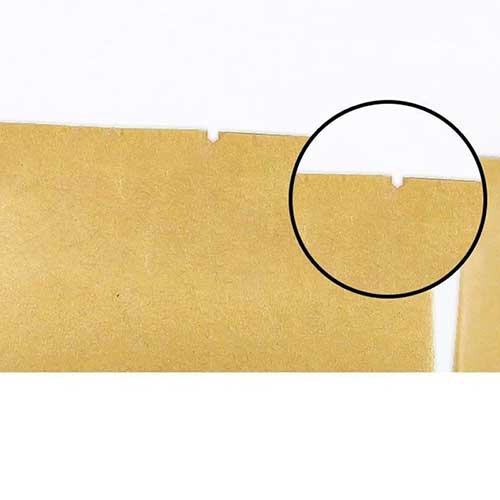 Custom Printing Available on Each Sides
Side Gusset Bags are perfect for carrying your promotional items or products. They are available in a variety of shapes and sizes, which can be customized with your brand logo and design. Side Gusset Bags offer the best promotion packaging for items that need to be displayed on both sides like clothing, shoes, jewelry and other fashion accessories.
These bags are a cost-effective way to promote your brand in a variety of environments. They come in a wide range of sizes and are available on each side for branding purposes.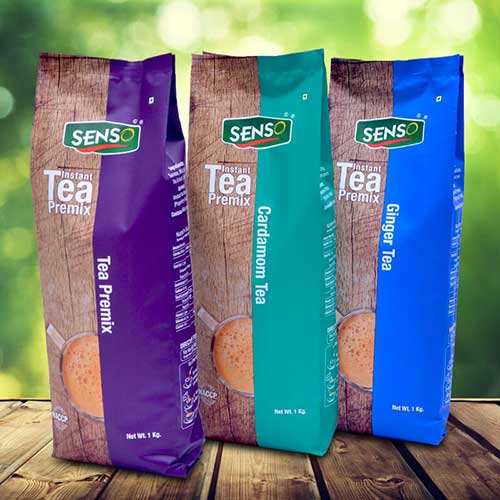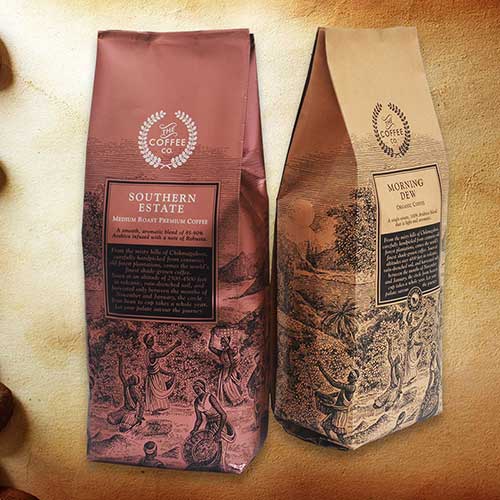 How To Measure Side Gusset Bag?
It is very important to measure and describe the specifications of the side gusset bags correctly. Because the production will be carried out strictly based on the bag dimensions. If there is any mistake or misunderstanding on the specifications, there may be a big loss with the wrong cargo.
When you are going to inquiry or order from us, the three key dimensions include: Height, Width, and Side gusset depth (to measure when it's completely folded).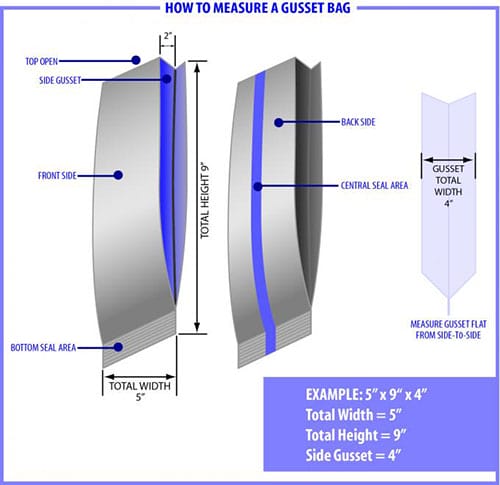 Side Gusset Bag Size Charts | Fully Customizable
Side gusset bags are fully bespoke, including the sizes, colors, printing, etc. The follow size chart is only for reference, not fixed.
Different products may go with different size, even they are of same weight.
| Volume (Mt) | Volume (En) | Width (mm) | Width (inch) | Length (mm) | Length (inch) | Gusset (mm) | Gusset (inch) |
| --- | --- | --- | --- | --- | --- | --- | --- |
| 60 gs | 2 oz | 51 | 2 | 190 | 7 1/2 | 32 | 1 1/4 |
| 100 gs | 4 oz | 68 | 2 2/3 | 226 | 8 7/8 | 42 | 1 5/8 |
| 250 gs | 8 oz | 90 | 3 1/2 | 260 | 10 1/4 | 70 | 2 3/4 |
| 500 gs | 16 oz | 96 | 3 3/4 | 330 | 13 | 77 | 3 |
| 1 kgs | 2 lbs | 136 | 5 1/3 | 420 | 16 1/2 | 77 | 3 |
| 1.4 kgs | 3 lbs | 140 | 5 1/2 | 445 | 17 1/2 | 80 | 3 1/8 |
| 2.2 kgs | 5 lbs | 178 | 7 | 490 | 19 1/4 | 115 | 4 1/2 |
| 5 kgs | 10 lbs | 280 | 11 | 623 | 24 1/2 | 130 | 5 1/8 |
| 10 kgs | 20 lbs | 356 | 14 | 715 | 28 1/8 | 80 | 3 1/8 |
| 20 kgs | 40 lbs | 408 | 16 | 820 | 32 1/4 | 140 | 5 1/2 |
Make Sure Every Side Gusset Bag You Get Is Qualified Triple-100% Quality Control Process
Our first priority is to offer qualified products 100% upto requirement. To achieve the goal, we set up a Triple-100%-Quality-Control-Process. With it, we have been offering fully qualified pouches and bags to the global market.
Part 1: Side Gusset Bag FAQ
Q: What is a side gusset bag?
A side gusset bag is a type of bag that has a gusset, or triangular-shaped panel, on one or both sides of the bag. The gusset provides extra space for the bag's contents and helps it stand up straight.
Side gusset bags can be made from any material depending on the intended use.
Side gusset bags can be used for many purposes such as: packing clothes, storing food, carrying tools and supplies, organizing items in the home, and more!
A gusset bag is a versatile, lightweight and durable bag that can be used for a variety of purposes.
A gusset bag is a type of flat-bottom bag with a triangular shaped panel at the bottom. It is also known as a saddlebag or saddle-bag. The triangle shape helps to create an air space that creates more stability and prevents the gusset from collapsing when it's full. This allows the bag to be filled with heavy items without worrying about it tearing or ripping.
The panel can also be folded down so that there is no air space, which will make the bottom of the bag flat and wide enough to carry things like boxes or other large objects.
Q: What is a quad-seal gusset bag?
A Quad-Seal Gusset Bag is a type of packaging that is sealed on all four sides.
A quad seal gusset bag is a type of packaging that is sealed on all four sides. This means that it has a seal at the top, one at the bottom, and two on the side. The seal at the top will be an adhesive strip or heat seal to prevent leakage. The seals on the side are usually made with a heat sealer or by folding over and applying pressure to create a tight seam.
A gusset bag is a type of bag with a gusset. A gusset is an extra piece of fabric that extends from the base of the bag up to the top. It creates extra space for products that are tall or bulky. Gusset bags are also known as expandable bags, expandable packaging, and stretch packaging.
Q: What is a bottom gusset pouch?
A bottom gusset pouch is a type of pouch that has a bottom gusset. The bottom gusset can be found in the back of the pouch and it is used to provide extra space for storage.
A bottom gusset pouch is a type of packaging where the bottom is extended to form a gusset.
A bottom gusset pouch is typically used for products that are heavy or bulky. It also provides additional protection to the product by making it more difficult for items to shift inside the package. Bottom gussets are commonly used in food packaging because they provide better protection than other types of packaging.
Bottom gusset pouches have many benefits for both the user and the company that manufactures them. They are often used in grocery stores to keep items from shifting around during transportation, but they can also be used for other purposes such as storing clothes or other items. Bottom gussets provide a lot of benefits for both users and manufacturers because they are easy to use, versatile, and affordable.
Q: Why Should I Use side Gusset Bags?
Side gusset bags are the best option for packaging your products. They provide a high-quality, durable and affordable solution for all your needs.
Side gusset bags are made of a tough, yet flexible material that provides a good barrier to protect products from dirt and moisture. This means that they can be used in a variety of industries such as food, pharmaceuticals and medical supplies.
The sides of the bag fold over to create an overlap which allows you to seal the bag tightly with heat sealing or adhesive tape. This provides an airtight seal which prevents products from leaking out during transit or storage.
Q: Are Free samples of side gusset bags available?
Yes, Ouma Flex Pack will offer Free side gusset bag samples to the customers, for quality reference, total free of charge.
Q: Are the Sizes of Gusset Bags customized?
Yes. Customizing a gusset bag for your business needs can be done in many different ways. You can customize it with your logo, add your company colors, or change the sizes of the bag to fit your product.
A gusset bag is a type of plastic bag that has an accordion-like pleat at the top that allows it to expand when you fill it up. It is also known as a "gusseted" or "gusset" bag.
The inside of the gusseted bags are usually lined with paperboard, which makes them more durable and protects whatever is inside from liquids and other substances. The paperboard also helps protect against sharp objects puncturing through the plastic.
Q: Why is foil gusset bag a good option for food packaging?
Foil Gusset Bags are a great way to package food. They are made of aluminum foil, which is a recyclable material. They are also waterproof, which is very useful when it comes to food storage.
Some of the most popular uses for these bags are in the food industry and for storing and transporting liquids such as oils and sauces.
Foil gusset bags are great for food packaging because they are made from a thin film of aluminum that is laminated with a layer of polyethylene. These bags have a strong seal and an easy-to-open, self-locking zipper.
The film is often printed with a company's logo or product information, which makes it easier for consumers to identify the source of the product. Foil gusset bags also offer protection against moisture and air, making them ideal for food packaging.
Q: What is the MOQ for Side Gusset Bags?
For regular side gusset bag, the MOQ is 10,000 pcs per SKU (same size, same printing).
But we can lower the MOQ for new project or start-up business. Pls contact Ouma for best service.
Q: What is the production lead time for each side gusset bag order?
The sales seasons will make difference to the production lead time, if the production schedule is full.
Normally the lead time will be 2 -3 works for side gusset orders. For any urgent requests, welcome to contact us for help!
Q: What is the terms of payment & payment methods?
The standard terms of payment is: 30% -50% down payment, balance prior to cargo delivery from our factory.
The payment could be made via wire transfer. This is the most popular way of payment. We also agree for payments by Western Union, L/C!
Q: Are Your Gusset Bags FDA Approved?
Gusset bags are bags that are made from a plastic film and have gussets. They are often used in the food industry to package food products.
Gusset bags are made from a plastic film, which is often polyethylene. They have gussets on the sides, which allow them to expand when filling with product. Gusset bags can be manufactured with or without zipper closure, depending on the end use of the bag.
Gusset bags are primarily used in the food industry for packaging foods because they can be sealed easily and keep their shape well during storage and transportation. They're also known as "food bag" or "food packaging bag" because of this use case. Gusset bags have FDA approval for contact with food.
Q: How Are Gusset Bags Sealed?
A gusset bag is a type of bag that has a triangular shape with an opening in the centre. The gusset is the triangular flap in the front of the bag. Gusset bags are used for storing items such as sweaters and socks.
The most common way to seal a gusset bag is with a tin tie closure, which can be done by cutting off one end of the zipper and taping it to one side of the bag. This allows you to close off your item without having to use a zipper or taking it out from inside your bag.
There are many ways to seal your items in your gusset bags, but most people usually use zippers or ties on their own accord.
Q: Can the side gusset bag be recyclable?
Side gusset bags are made from recycled materials, such as plastic bottles or packaging, which makes them eco-friendly.
They have a low profile which makes them convenient to carry when you need to carry groceries or other small items with you. Side gussets also provide more room for your hands so that you can easily carry the bag without any problems.
Q: Is the side gusset bag compostable?
A side gusset bag is a type of compostable bag that is narrower at the top than the bottom. They are made from polyethylene and can be used for grocery shopping and carrying smaller items.
There are many different types of side gusset bags, including ones with handles, ones with pockets, and even ones that have a zipper on one side. Side gusset bags are typically used when you need to carry small items such as produce or food in your hand without taking up too much space in your bag or purse.
Part 2: Definition of Side Gusset Bag
A side gusset bag is a type of poly bag that is shaped like a triangle with an extra opening on one side, giving it the appearance of a gusseted bag. It is often used as packaging for food products, such as sandwiches or salads, because it can be opened from either one side or both sides with ease.
Side-gusset bags are a type of food packaging that is made up of a poly-gusset bag. The gusset is located on the side and allows for more space in the packaging, which allows for more product to be placed in the package.
Side gusset bags are popular because they provide more space for product placement and because they have less seams than other types of food packaging.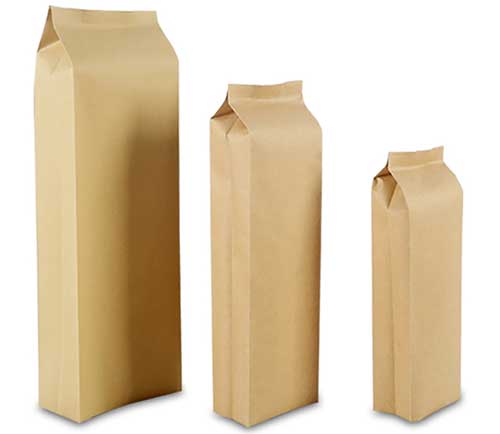 Part 3: Applications of Side Gusset Bag
Gusset bags are typically used to pack items that are irregularly shaped. They can be placed on a pallet or on a flat surface and the contents of the bag can be pushed towards the bottom.
Main Markets for Side Gusset Bags
Roasted Coffee Beans & Ground Coffee
A side gusset bag is a custom printed bag that is used for packaging coffee beans. The bag is made of paper and has a fold at the bottom. This fold can be sealed with adhesive or heat to keep the beans fresh. Side gusset bags are often used in conjunction with other packaging materials, such as a shrink-wrap bag or a box, to provide more protection for the coffee beans.
Side gusset bags are usually square shaped and have an opening at one of the long sides that can be sealed shut using adhesive or heat sealing equipment. Most side gusset bags are made from paper and are lined on one side with aluminum foil to protect against moisture damage.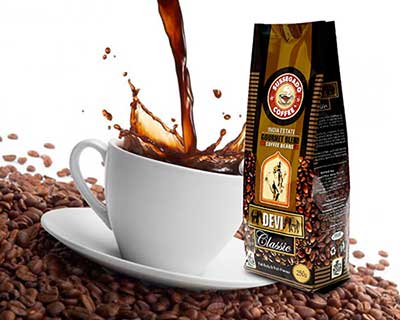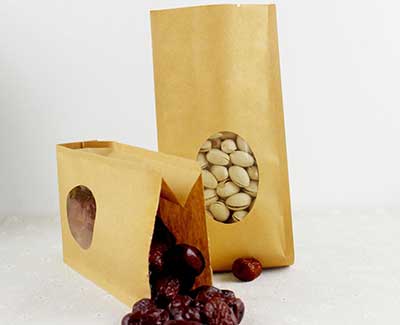 Snack Foods Packaging Bag
Side gusset bags are a type of packaging that is used to package snack food. They are usually made with a clear plastic material and have a gusset at the bottom.
Side gusset bags are often used to package jerky, nuts, or other small snacks that need to be kept fresh. The bags can be custom printed with the brand logo and product information.

Side gusset bags offer a lot of advantages to the food industry. They can be used for any type of product and they come in various sizes, which makes them versatile for any company or brand.
Side gusset bags are used to package products that have bulk and weight. These bags are often made from a heavier gauge of film and can be printed in full color. The side gusset bag is a popular choice for packaging pet food, dog food, and pet litter.
The side gusset bag is an excellent choice for packaging products that have bulk or weight. It is made from a heavier gauge of film which allows for full-color printing. Side gusset bags are popular choices for packaging pet food, dog food, and pet litter because they can hold the product without breaking down under pressure or spilling over the edges of the bag.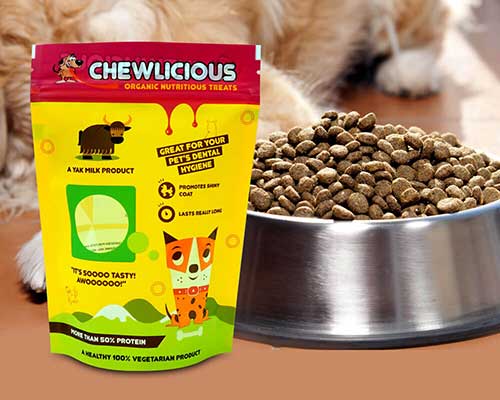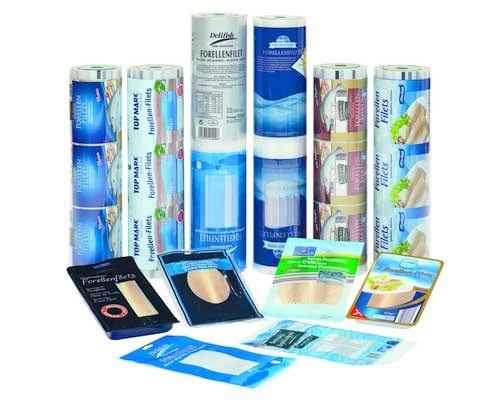 Industrial / Non-Food Items Packaging
There is another huge application market for stand up pouch: Non-food industries. That's involved in most products in your daily life. Such as Pharmaceutical and Medical products, Cosmetics and Personal Hygiene products, Household, Lawn & Garden items packaging, Nutritional Supplement Packaging Health food packaging, Oils, Lubricants and Chemicals Packaging, industrial products.
The packaging requests of each industry could be totally different. It's very important to provide customization service. To achieve that, we will have to control and produce all the processes and products by ourselves. After more than 20 years in the flexible packaging industry, we are able to offer custom-made products based on different demands from different industries.
Seasonings Packaging: Sugar, Spice, Sauce
A side gusset bag is a type of packaging that has a gusset, which is the fold that runs down the side of the bag. The side gusset bag is used for packaging products like pet food, seasonings, sauces and spices. This type of packaging is popular because it can be custom printed with the company's logo and provide an extra layer of protection for fragile items.
Side gusset bags are a great option for packaging seasonings. They are made of a flexible material that can be folded easily and have an open top. This makes it easy to pour in the product and close the bag with a zipper or seal. The side gusset bag is also called a seasoning pouch, because it is most commonly used for packaging seasonings such as salt, pepper, or other spices.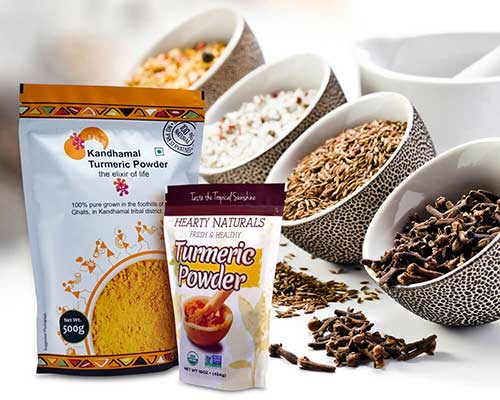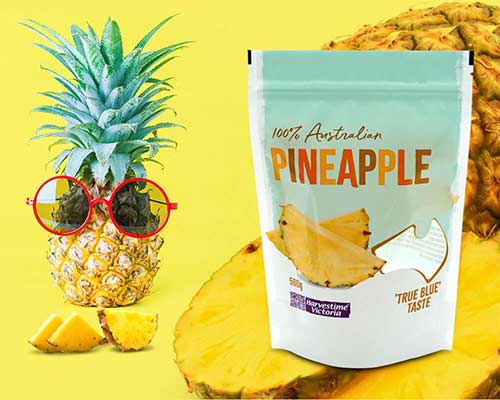 Dried food Packaging: Dried Fruits, Apple, Banana
Side gusset bags are a type of packaging that is specifically designed to hold dried fruits. The side gusset bag has a zipper that allows the customer to open the bag and see the different types of dried fruit inside.
Side gusset bags are a great choice for dried fruit packaging. They are very versatile and can be used for a variety of different food items. Side gusset bags are made of a thin polypropylene material that is durable and easy to print on.
Custom printing is always an option for side gusset bags. It is a great way to make the product stand out from competitors and it also offers you the opportunity to put your logo on the bag so customers will remember you when they need more dried fruit in the future.
Part 4: Side Gusset Bag Accessories
Different industries go with different packaging, with different features and functions. It's important and necessary to offer custom-designed side gusset bags to different clients.
Various accessories will be applied to Ouma side gusset bags, which will bring many extra functions. It will make it easier for customers and retailers when opening, packing, resealing.
It's totally customized to use what kinds of add-ons for your bespoke side gusset bag. Or just reach us with the full detail request, we will offer you the best solutions, based on your market demands.
4.1: One-Way Venting Valves for Side Gusset Bag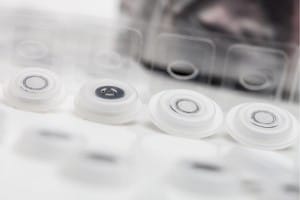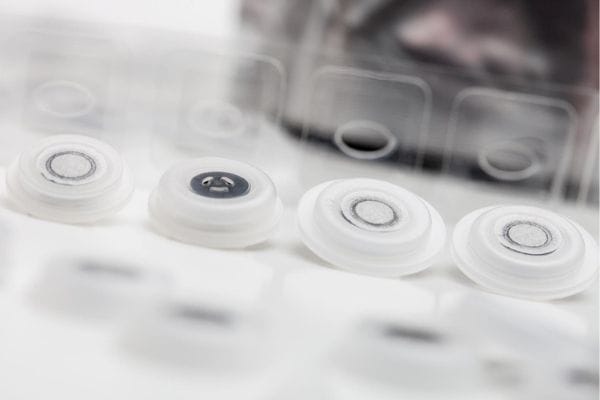 One-way degassing valve is an important component of a side gusset bag. It is used to control the release of carbon dioxide and oxygen.
Degassing valves are installed on the side of these bags to release the pressure that builds up inside them due to changes in temperature and altitude.
It is important for food packaging because it helps to maintain freshness and quality of the product inside. It also helps keep the package's shape, which can be important in some cases.

Hanging on the shelf is another way of displaying your products on the supermarket, besides standing up on the shelf.
To meet different demands, we offer 3 different hanging holes: Butterfly (also called Euro) hole / Triangle hole / Round hole. These holes will be done by punching tooling. The sizes of holes are customized as you need.
4.3: Look-Through Windows
Side gusset bags are a popular choice for food packaging. They are used for a variety of products, from cereal to chips. The transparent window on the bag allows the consumer to see what is inside without opening it.
The side gusset bag with transparent window is an innovative design that has been around for a few years. It is used for a variety of products and provides better visibility than traditional opaque bags.
The side gusset bag with transparent window is a popular food packaging due to the transparency of the material. It allows customers to see through the package and get an idea of what they are purchasing. This also helps with food safety as it makes it easier for customers to identify any potential dangers with the product.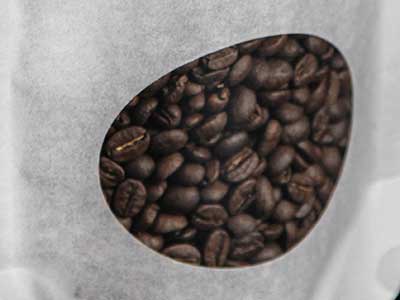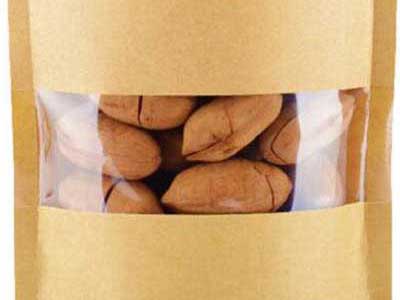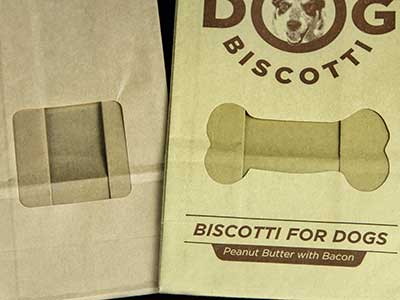 The side gusset bag is an easy-to-open and reclosable packaging option. It is also reusable, which reduces waste in the environment. The side gusset bag can be sealed with a tin tie closure, which makes it easy to open and reclose again.
Side gusset bags with tin tie closures are made of a durable, reusable and easy-to-open material. They are also reclosable and perfect for food packaging.

The side gusset bag is made of a durable, reusable and easy-to-open material that can be reclosable. It is also ideal for food packaging because it can be sealed easily, is durable enough to withstand the elements and can be resealed without any adhesive.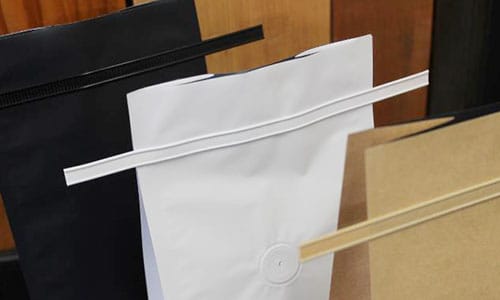 Part 5: Side Gusset Bag Types
Side gusset bags become one of the most popular packaging. One of the main reasons is it has several different pouch types, and it is even able to be custom-designed. So it's easy to meet most demands from different industries.
Side gusset bag can be made from a variety of substances which include paper, poly, and degradable PLA. It could go wtih your own artwork; it can be totally transparent.
5.1: Clear Side Gusset Bag
A side gusset bag is a type of packaging that is made of transparent material. This type of bag is used for food packaging.

Transparent materials are frequently used in the industry because they are able to show the product inside without hiding it in any way. They also allow for easy identification and understandability, which can be very important for food products.
Side gusset bags are a type of packaging that is usually made from a transparent material. They are often used for food packaging because they allow the consumer to see what is inside.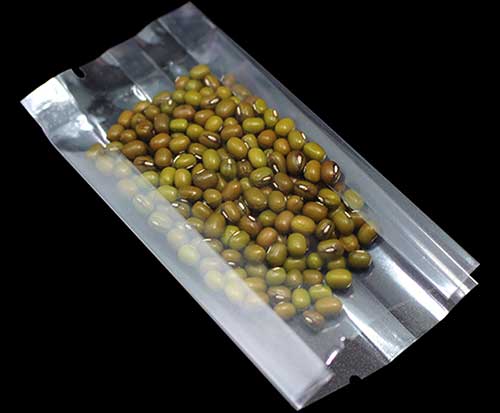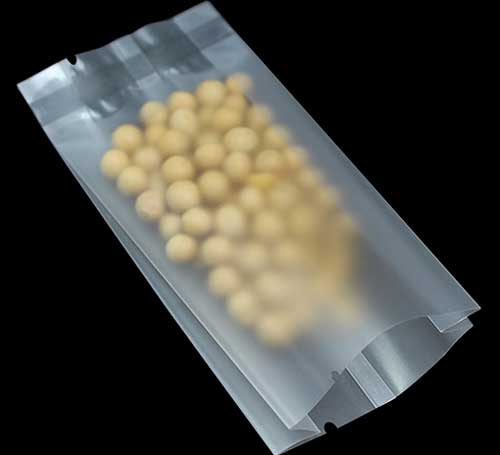 5.2: Frosted Side Gusset Bag
Matt Clear Side Gusset Bag is a stylish and functional bag that will be your go-to for any occasion.

The Matt Clear Side Gusset Bag is made of polyester, which is water-resistant and easy to clean. It has a zippered pocket on the front and a zippered pocket on the back as well as an exterior side gusset pocket, which makes it perfect for carrying all of your necessities. The bag also features an adjustable shoulder strap with a shoulder pad, so you can carry it comfortably over your shoulder or across your body.
5.3: Aluminum / Metallic Side Gusset Bag
Side gusseted stand up pouch are named for the gussets, or folds, on each side. The gussets expand when the pouch is filled, and the weight of the product usually holds the bag upright.
This package format has two panels, on the front and the back side. The side gusset bag is the recognized format for most foods. It is also widely used in the markets such as, jelly, rice, pet food, nuts, teas and other non-food products.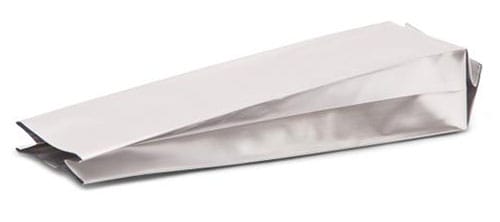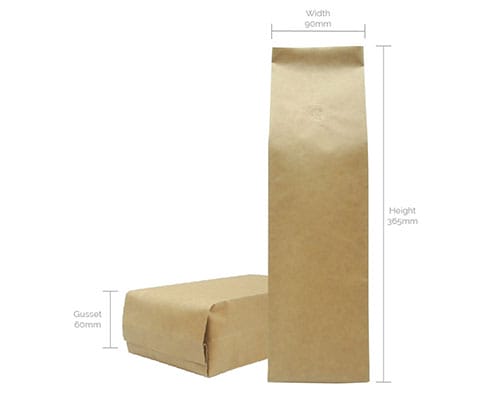 5.4: Kraft Side Gusset Bag
Kraft paper is a type of paper that has had a long history. It's made from wood pulp, which is then mixed with other ingredients to create various types of paper.

Kraft paper is one the most well-known types of packaging material in the world. It's a type of brown or off-white colored paper that was traditionally made from recycled fibers, such as old newspapers and magazines. The word "kraft" means "strength" in German and it's been used as a synonym for strength, durability, and solidity for decades.
5.5: Custom Printed Side Gusset Bag
Printing on the side gusset bag is very important for all industries. The consumers get all infro about your products from the printing details.
To be eye-catching design, and stand ahead from the shelf, a unique & special pouch image design is the key factor. In this case, a professional and trusted manufacturer to bring your design to reality is equally important.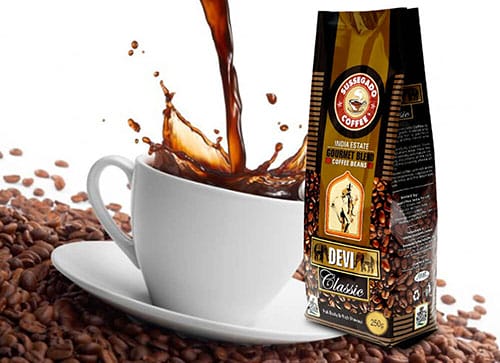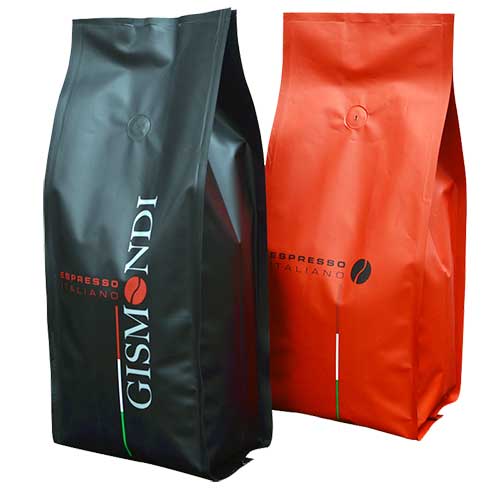 5.6 Quad Seal Side Gusset Bag
Quad seal side gusset bags are close to box pouch style. These quad seal bags are getting much popular because the bag looks like a box and we can print the custom-design graphics on all four sides.
Quad seal side gusset bag comes with all the four side sealed. One side of the bag will be kept opened so we can fill the product from the open side and than seal the bag with heat sealing machine.
These bags can be used to pack products like coffee, tea, fertilizer, pulses, chocolates, dried fruit, nuts, jerky, protein powder etc.
Ouma manufactures quad sealed side gusset bag with custom materials and custom-designed printing.
We can also apply one way degassing valves in quad seal bags for coffee packaging. We can add euro hook, rounded corners, round hanging hole, k seal bottom.
Part 6: Side Gusset Bag Material Guide
To keep the content flavor and freshness, side gusset bag needs the capability to be the significant need. Precisely, when these packages reach to the market consumer, food flavor must be fragrant and taste the same as it is originally.
Side gusset bag is a great promotional packaging that could be used as it will encourage purchases. Stand up pouch can be printed with custom-designed artwork, up to eight colours.
Ouma Side Gusset Bags are made with the Lamination of mainly three distinct layers:
LDPE(Low-density polyethylene): is widely used for manufacturing various containers, dispensing bottles, wash bottles, tubing, plastic parts for computer components, and various molded laboratory equipment. Its most common use is in plastic bags.
HDPE (High-density polyethylene): is known for its high strength-to-density ratio. This plastic is usually milky white or semi-translucent, has superior puncture, low permeability and temperature resistance, and is more rigid and stronger than LDPE / LLDPE but also tears easier and has a propensity to crinkle.
PVDC: Polyvinylidine chloride, the excellent oxygen and moisture barrier properties of PVDC make it a ideal material for packaging converters. But the high cost of PVDC tends to mean that it is mainly used in the form of copolymers.
PET: Polyethylene terephthalate, is a very strong clear glossy film, and possesses a great number of advantages, such as good moisture and gas barrier properties, tensile strength, etc.
BOPP (Biaxially-oriented polypropylene): BOPP films are easy to produce with low costs. They have good chemical compatibility and offer superior moisture vapor barrier properties.
(Kraft) paper: has high tensile strength and elasticity, good tear resistance and is designed for packaging products with high demand for strength and durability. It is used for products like single multiwall paper bags and sacks (for cement, food, chemicals, consumer goods, flour bags etc.), sale bags for bakery products, wrapping.
Aluminum foil and metalized substrates: Aluminum foil has the best dead fold properties. It provides an excellent 100% barrier to all gases, moisture and light. It is a good reflector of radiant heat, usually supported with plastic and/or paper (in multy-layer structure) because it cracks when folded. Alone does not provide an acceptable aroma or odder barrier.
Metalized PET: are polymer films coated with a thin layer of metal, usually aluminium. They offer the glossy metallic appearance of an aluminium foil at a reduced weight and cost.
EVOH (Ethylene Vinyl Alcohol): is produced by a controlled hydrolysis of ethylene vinyl acetate copolymer. It's most important characteristic is the outstanding Oxygen and odor barrier properties. Packaging structures with EVOH provide high retention of flavors, and prevent quality loss associated with reaction of oxygen with the product.
CPP (Cast Polypropylene): offer excellent heat seal strength, good thermal stability, good puncture resistance, good clarity and fair barrier properties. The film type also has good yield economics owing to its low density. Some of the typical application areas for the film includes hot filling and retort applications, high speed application on FFS machines and bakery products.
PLA (Polylactic acid): Polylactic acid is thermoplastic aliphatic polyester synthesized from renewable biomass, typically from fermented plant starch such as from corn , cassava , sugarcane or sugar beet pulp. In 2010, PLA had the second highest consumption volume of any bioplastic of the world. PLA is compostable, but non-biodegradable according to American and European standards because it does not biodegrade outside of artificial composting conditions.
PBS (Polybutylene succinate) : Polybutylene succinate is a thermoplastic polymer resin that has properties comparable to propylene. It is used in packaging films for food and cosmetics. In the agricultural field, PBS is used as a biodegradable mulching film PBS can be degraded by Amycolatopsis sp. HT-6 and Penicillium sp. strain 14-3. In addition, Microbispora rosea, Excellospora japonica and E. viridilutea have been shown to consume samples of emulsified PBS.
Our side gusset bags can be manufactured by different multi-ply lamination, according to packaging purposes:
PET / PE

MATT BOPP / PET / PE

PET / ALU / PE

MATT BOPP / METALLIC PET / PE

KRAFT / PET / PE

KRAFT / ALU / PET / PE

BOPP / CPP

PET / NY / PE

Kraft // PLA

PLA // NKME // PLA

NK // PBS

Others by requests
The main materials we use for Ouma coffee bags are certificated by FDA. You could get all our materials certificates by just simply sending us an email.
Part 7: Side Gusset Bag Manufacturing Guide & Quality Assurance
Qualified side gusset bag will bring you both long shelf life span and powerful marketing. It also create a wonderful emotional connection between your brand and the consumers.
Ouma flex pack has been devoting ourselves to help achieve your success in your market. So we take the stand up pouch quality as important as our lives. We focus on each process during production as follows:
1. Order confirmation:
After having your purchase order, we will contact you and confirm each detail via email and telephone. You are welcome to reach us 7*24 by email or phone call whenever you like.
You will have our sales confirmation within 24 hours, including the size, color, add-ons and lastly the purpose. We will specify the requirement or properties you need to be included in your stand up pouch.
2. Down payment:
We will send you the proforma invoice after you sign and send back the sales confirmation. You are supposed to arrange the down payment according to the PI. Normally, it will be 30% to 50% of the order amount.
We will launch the process upon the receipt of the down payment bank slip.
3. Raw materials purchase:
Our production department will prepare all the films, and add-ons like valves, ziplock, spouts, etc.
If there is printing on the pouches, the printing cylinders will be arranged at the same time. It takes 7-10 days for the preparation of all raw materials and stand up pouch accessaries.
4. Printing:
All printing processes reproduce lines and / or dots that form an image. Printing is the process of manufacturing multiple copies of graphic images. Although most people think of printing as putting ink on paper, printing is not limited to any particular materials or inks. The embossing process uses no ink at all, and all shapes and sizes of metals, wood and plastics are common receives of printed messages.
The following major printing processes are used to reproduce graphic images. Each of these processes is suited for specific applications, such as newspaper, book, packaging bags, or textile printing.
–Relief printing:
The relief printing process includes letterpress printing, flexographic printing, and all other methods of transferring an image from a raised surface.
–Intaglio printing:
Intaglio printing is the reverse of relief printing. An intaglio image is transferred from sunken surface. It's also known as gravure printing, photogravure printing.
–Screen printing:
Screen printing transfers an image by allowing ink to pass through openings in a stencil that has been applied to a screen mesh.
–Lithography printing:
It's a relatively new process, dating from around 1798. Offset lithographic printing is the most widely used printing process in the commercial printing industry.
5. Composition:
The advent of composites was a revolutionary shift in packaging.Each single material has its own advantages, disadvantages and characteristics.
For example, metallic materials are brittle and not resistant to corrosion, but have excellent barrier properties; LDPE is chemically resistant, easy to heat seal, and easy to process, but its strength and oxygen barrier properties are poor.
Composite can make up for the shortcomings so that a variety of single-performance materials are combined into a new material with comprehensive performance.
The soul of composite flexible packaging lies in the composite, is the superposition of performance. This is also the technical core of the production of composite flexible packaging.
6. Curing:
After the coffee bag roll films are composited, it could not go for slicing right away. Because it takes 72 hours of curing before it's available for next process. It's important to make sure it's a fully curing, otherwise the composite layers may peel off.
7. Slicing:
The roll-form raw material will be cut by slicing machines to exactly the width needed for a pouch. There will be always big quantity of film rolls, the slicing machine will cut with an accuracy of 0.1mm, and keep the roll in perfect conditions.
A perfect slicing will help to speed up the converting process. Otherwise, it will slow the production speed, and waste the raw materials, bringing lots of lots and time and costs.
8. Converting:
Most of the converting job is done by machines. After loading the stand up pouch film roll onto the converting machine, it will go through the first part of the machine, folding according to the pouch type, sealing the bottom and both edges, punching holes, adding ziplock, etc.
9. QC (Quality Control):
Product quality is the basis for the long-term development of enterprises. In order to ensure that all goods meet quality standards, we have established a perfect quality control system:
A. IQC: In-Line QC, there will be 3 production engineers keep checking each section on the production line during the whole production. In fact, the machines have auto monitoring functions, but we still arrange QC checking for 100% assurance.
B. FQC: Final QC: at the end of the production line, there is 1 QC checking each bag, and pick out the disqualified one.
C. OQC: Outgoing QC: before packing to export cartons, we arrange outgoing QC to do another 100% quality checking and pick out disqualified items in the case.
10. Packaging:
After the packaging pouches & bags are through the full QC process, they will be packed by bundles, putting into transparent poly bags. Pouches in bundles will be packed into corrugated cardboard cartons.
The packing quantity of each carton could be indicated by clients, according to different sales methods and purposes. In this way, the pouches will be packed by customized cartons specially for this order, instead of standard size. There will be extra cost for custom cartons.
There could be custom printing on cartons and labels as well. This will also cost a small amount from the client, but it will bring great help to the promotion and storage.
Part 8: Side Gusset Bag Storage and Transportation
When the side gusset bag production is finished, we will deliver the cargo and ship them to the client. Before delivery, the stand up pouch will be stored in our warehouse for a couple of days.
All warehouses are in our plants, so all the cargos will be safe and sound before delivery. In most cases, it takes only 15-25 days to ship your cargo from China to you.
We work with professional forwarders for logistics and shipments. They will take care of everything about shipment and send the cargos all over the world. We sell and deliver our goods to more than 40 countries in Asia, Europe, North America, South Africa, and Oceania.
We won't bother the clients about the shipping and transportation by offering considerate service, including the customs clearance and transit on destination ports. The clients will save a lot of time and trouble from the jobs, just waiting for the cargos at their location.
| Loading Ports | Destination | Port of Discharge |
| --- | --- | --- |
| Shenzhen / Guangzhou / HK | USA | Los Angeles / Oakland / New York / Chicago |
| Shenzhen / Guangzhou / HK | Australia | Melbourne / Sydney |
| Shenzhen / Guangzhou / HK | Netherlands | AMSTERDAM / Rotterdam |
| Shenzhen / Guangzhou / HK | Canada | Vancouver / Toronto |
| Shenzhen / Guangzhou / HK | South Africa | Cape Town / Durban |
| Shenzhen / Guangzhou / HK | Europe | Antwerp / BREMEN / HAMBURG / FELIXSTOWE / Barcelona |
Ouma flex pack has been in the industry for more than 20 years. We are one of the most professional manufacturers in China. Ouma stand up pouches cover a wide range of pouch types: stand up doypacks, side gusset bags, flat pouch, spout pouches, vacuum pouches, vented pouches, etc.
Our side gusset bags are fully customized, ranging from 2 oz to 25 lb. Our innovative packaging help you succeed in your local markets. We have set up 3 fully-owned plants, taking control of most processes to produce. We have built up a triple-100% inspection working systems, assuring that only qualified bags and pouches will be delivered.
With us, your business is safe! Your money is safe!
We offer a lowest MOQ request compared with other China vendors. It helps to lower the risks and costs when the client wants to start a new project and make a trial shoot.
We are always there when you need any helps from us, 7*24. You can reach us easily, with email, cell phone, telephone call, whatsApp, Wechat, etc.