Stock Metallic Clear Stand Up Pouches
Stand Up Pouches, also known as Doypack packaging, have become increasingly popular in various industries, especially food and beverage. This packaging is designed to stand upright and is often equipped with a resealable zipper, making it user-friendly and efficient for storage purposes.
This design provides a good balance between visibility and branding. The clear front allows customers to see the product inside, which can be a key selling point for food items and create a sense of trust and transparency. The solid back, often metallic, provides a space for branding, labels, nutritional information, or other necessary details.
They are usually made from layers of barrier materials such as PET (polyethylene terephthalate), AL (Aluminum), and PE (polyethylene). This combination ensures the packaging is strong, durable, and provides good protection against moisture, UV light, and oxygen, thus extending the product's shelf life.
Stock Metallic Clear Stand Up Pouch Custom Solutions
From varying sizes that cater to your specific product volume, to custom printing that enhances your brand visibility, we've got it covered. Whether you're looking to package food, cosmetics, or any other retail product, our team will work closely with you to tailor a packaging solution that's not just functional, but also aligns perfectly with your brand aesthetic. No matter the complexity of your packaging needs, we're here to provide a bespoke solution that makes your product truly stand out.
Benefits of Stock Metallic Clear Stand Up Pouches
Choosing stock metallic clear stand up pouches can offer a cost-effective, versatile, high-quality, sustainable, and convenient packaging solution for food products. There are several benefits of choosing stock metallic clear stand up pouches for your food packaging needs, including:
Why Choose Ouma As Your Packaging Partner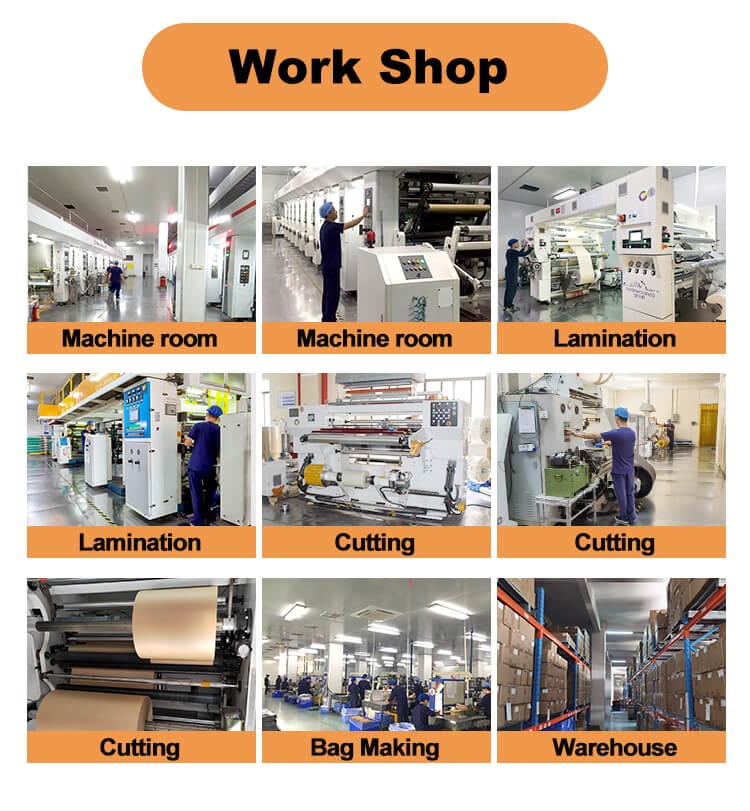 Real  Manufacturer
Ouma is a leading flexible packaging manufacturer that has been serving the industry since 2000, with 100% self-owned plants.
With years of experience and expertise, Ouma is committed to providing high-quality and innovative packaging solutions to meet the unique needs of our customers.
Ouma offers a wide range of flexible packaging products, including Mylar bags, stand-up pouches, flat bottom pouches, retort pouches, flat pouches, and more.
These products are available in a variety of sizes, shapes, and colors, and can be customized to fit the specific needs of each customer.
At Ouma, quality and customer satisfaction are top priorities. Ouma uses only the highest quality materials and employs strict quality control measures to ensure that our products meet the highest standards of excellence.
Frequently Asked Questions (FAQ)
Related Stock Stand Up Pouches
If you're interested in stand up pouches, be sure to check out the wide range of products offered by Ouma. In addition to stand-up pouches, Ouma also produces a variety of packaging solutions to meet your needs. Ouma offers flat pouches, gusseted bags, side-seal pouches, and more. To browse other products, click the following links and explore other product categories.